Not too long ago, I read Verity by Colleen Hoover and I really liked her writing style. There is something about the way she develops her characters and the flow of her writing that really stuck with me. When I saw last month that one of the Amazon First Reads books was a Colleen Hoover novel, I grabbed it up right away!
*As an Amazon Affiliate, I earn from qualifying purchases*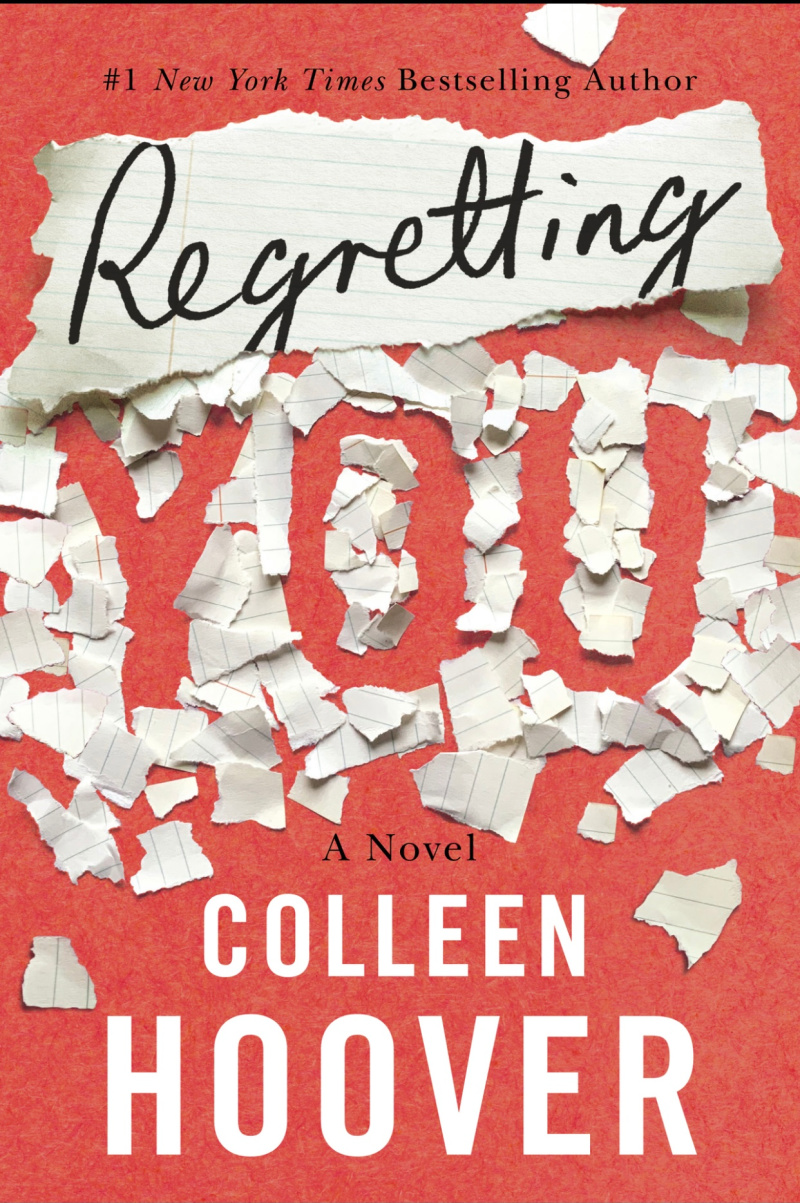 Maybe Someday

Regretting You

Verity

About Regretting You by Colleen Hoover
From Amazon – 
Morgan Grant and her sixteen-year-old daughter, Clara, would like nothing more than to be nothing alike.

Morgan is determined to prevent her daughter from making the same mistakes she did. By getting pregnant and married way too young, Morgan put her own dreams on hold. Clara doesn't want to follow in her mother's footsteps. Her predictable mother doesn't have a spontaneous bone in her body.

With warring personalities and conflicting goals, Morgan and Clara find it increasingly difficult to coexist. The only person who can bring peace to the household is Chris—Morgan's husband, Clara's father, and the family anchor. But that peace is shattered when Chris is involved in a tragic and questionable accident. The heartbreaking and long-lasting consequences will reach far beyond just Morgan and Clara.

While struggling to rebuild everything that crashed around them, Morgan finds comfort in the last person she expects to, and Clara turns to the one boy she's been forbidden to see. With each passing day, new secrets, resentment, and misunderstandings make mother and daughter fall further apart. So far apart, it might be impossible for them to ever fall back together.
My Thoughts
This was another great book by Colleen Hoover. Like I said before, there is just something about her writing style that makes me want to read, read, and read some more. In fact, I got to my daughters school and sat in the car pickup line for just over an hour, just so I had an excuse to sit and read. Not even ashamed in the littlest bit either! Books like that are my favorite. While I am currently reading a series that has five books in it, and I like to read a series back to back (if I can), I will be picking out another Colleen Hoover book to read shortly. If you have suggestions, please leave it in a comment!
Amazon First Reads
If you are an Amazon Prime member and you like to read using the Kindle app, whether it's on a Kindle Paperwhite, Kindle Fire, iPad, or the Kindle app on your phone, then you need to read this! Each month, Amazon First Reads gives Prime members early access to editors' picks where they can choose one free book! I love to check out what is on the list early on in the month. If they are all authors that I am not familiar with, then I will put a reminder in my phone to check the list later in the month and read the reviews before choosing my book!