Getting the kids to read can sometimes be a difficult task. I am lucky that my love for reading has been passed on to my kids. They have always seen me reading, so that could also be why they like reading so much too. Currently I am doing a MasterClass that is being put on by R.L. Stine and not only did it bring me back to my childhood days when I was constantly checkout Fear Street books out of the library, but his take on writing horror books for kids is really interesting. R.L. Stine makes it a point to always make sure that kids (typically 7-12 years old for his Goosebumps series) know he is writing a fantasy and he doesn't use real life violence or guns in his stories. I decided to read the Goosebumps book, Night of the Living Dummy to share with you all.
*As an Amazon Associate, I earn from qualifying purchases*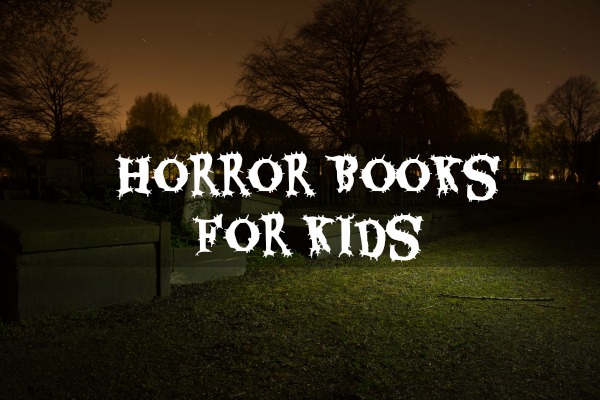 As I mentioned above, I grew up reading the Fear Street
 books. I absolutely loved them. According to R.L. Stine, his Fear street horror books are for kids over 12 years old and to about 15 or 16 years old. His Goosebumps books are typically for kids between the ages of 7 and 12 years old. Since I am an aspiring author and would like to ultimately write books for kids or young adults, I decided to read the Goosebumps, Night of the Living Dummy book. Not to mention, I love reading horror books as an adult, I'd love to pass that one with some good horror books for kids suggestions!
Goosebumps Monster Edition 2: Night of the Living Dummy, Night of the Living Dummy II, and Night of the Living Dummy III

About Night of the Living Dummy
The book starts out extremely relatable for kid (and parents) with two competitive twin sisters, Lindy and Kris. After exploring the house being build next door, Lindy finds a ventriloquist dummy that she decides to name Slappy. Kris, unable to let her sister be better at something than her, begs her parents to buy her a ventriloquist dummy of her own. After finding Mr. Wood in a pawn shop, Kris begins to realize, having another dummy in the house, isn't all it's cracked up to be. Scary things start happening and it appears that Mr. Wood is really alive and mean. Pulling pranks on the family and getting Kris and Lindy in trouble.
R.L. Stine uses just the right amount of horror in this book to keep kids turning the pages. I could see my daughter reading this book and asking me for just "one more minute". Each chapter ends with a cliffhanger, which is perfect for kids. You want them to want to turn the page to find out what's going to happen. The nice thing about the Goosebumps series is that there are a lot of books in the series for the kids to choose from and keep them reading for quite awhile. These horror books for kids are an easy read and perfect for kids that are 7 years and up!
Pick up a few of these horror books for kids to read over the summer! They will enjoy them and you will enjoy that your kids are reading! Find out more information about the R.L. Stine MasterClass by visiting the
MasterClass website
!