What would you do if the person you trusted most in life, betrayed you? Not only betrayed you, but committed murder? Worse yet, you had no idea. All those nights he kiss you goodnight and went out, for one reason or another, it was actually to stalk and kill his victims. Would you feel responsible? How would you feel if after he got caught and went to prison, you found out you were pregnant…with his child? Sound intriguing?!? If so, you need to pick up the Victor Methos novel, A Killer's Wife.
*As an Amazon Affiliate, I earn from qualifying purchases*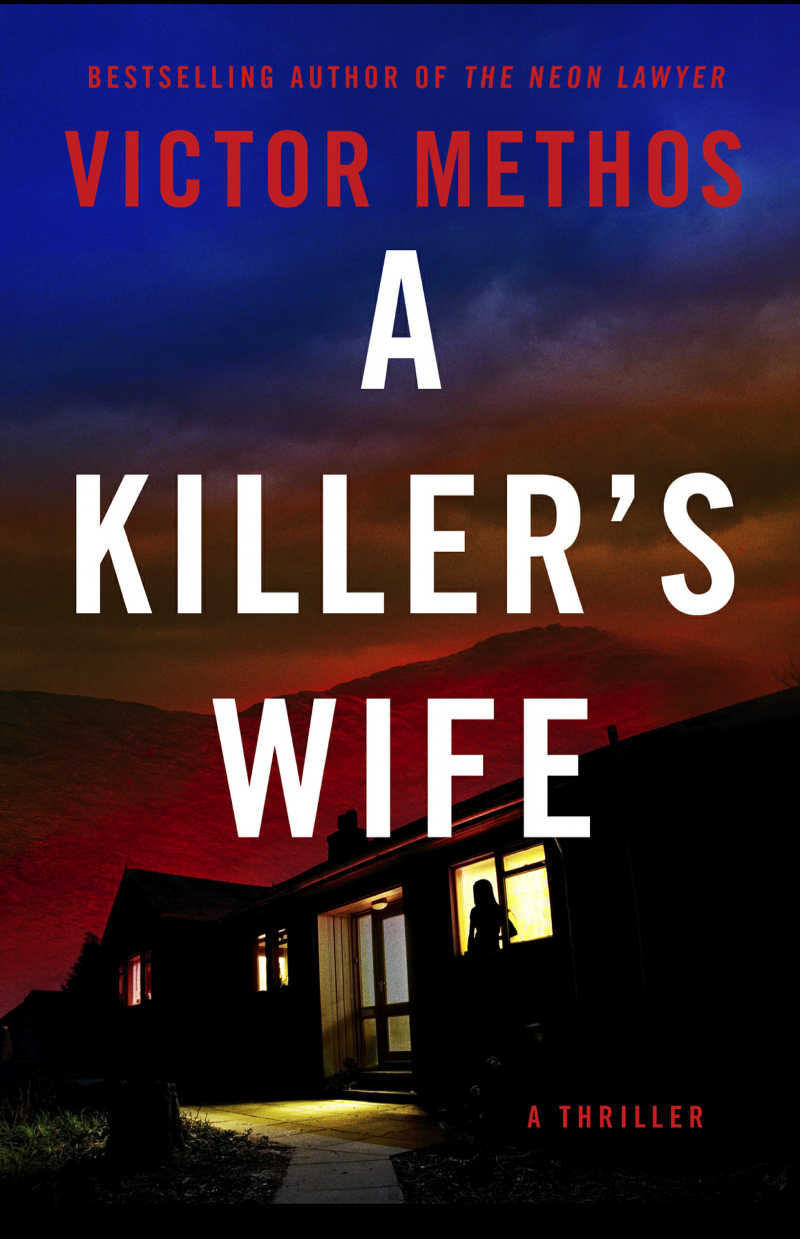 CoBak Kindle Paperwhite Case – All New PU Leather Smart Cover with Auto Sleep Wake Feature for Kindle Paperwhite 10th Generation 2018 Released, Floral

Kindle Paperwhite – Now Waterproof with 2x the Storage – Includes Special Offers

Amazon 5W USB Official OEM Charger and Power Adapter for Fire Tablets and Kindle eReaders – Black

About Victor Methos
Being that I am an aspiring author, one of my favorite things to do is read the "about the author" page in my books. I've always been that way. I like to see a little snippet about the authors life. Victor Methos knew, when he was 13 years old, that he was going to become a lawyer one day. His best friend was interrogated by police and ended up confessing to a crime he did not commit. Not only did he become a lawyer, but he started out as a prosecutor for Salt Lake City and then eventually founded the most successful criminal defense firm in Utah. Like most successful individuals that work with people, Victor Methos had one particular case that stuck with him that ended up becoming the basis for his first bestseller, The Neon Lawyer. As you can imagine, I will be reading that book!
A Killer's Wife
This book is book one in the Desert Plain series (second book comes out in February of 2021…I'm so bummed I have to wait that long). I read on my Kindle and have a Kindle Unlimited subscription (more on that later) and this particular book was part of the Amazon Firsts program where I was able to download it for free last month! Here's a snippet about A Killer's Wife from Amazon:
Fourteen years ago, prosecutor Jessica Yardley's husband went to prison for a series of brutal murders. She's finally created a life with her daughter and is a well-respected attorney. She's moving on. But when a new rash of homicides has her ex-husband, Eddie, written all over them—the nightmares of her past come back to life.

The FBI asks Jessica to get involved in the hunt for this copycat killer—which means visiting her ex and collaborating with the man who tore her life apart.

As the copycat's motives become clearer, the new life Jessica created for herself gets darker. She must ask herself who she can trust and if she's capable of stopping the killer—a man whose every crime is a bloody valentine from a twisted mastermind she's afraid she may never escape.
Doesn't it sound good?!? I am very anxious to find out more about Jessica Yardly and what is in store for her. I'm sure her ex-husband is not done with her yet. Series books are my jam! It just stinks when you have to wait until the next book comes out! Read this book and let me know what you think!
Why Kindle and Kindle Unlimited?
First of all, the Kindle Paperwhite is the BEST gift I have ever gotten. I use it every single day. Not only that, but it is lightweight and fits perfectly in my purse. Since I spend so much time sitting in my car waiting on my kids, I get a lot of reading it. Besides having a Kindle Paperwhite, I also have a Kindle Unlimited subscription. For $9.99 a month, I have unlimited access to over 1 million books! For more information on Kindle Unlimited, click the image below and find out how you can get two free months!
So, what should I read next?