I've read another book by my favorite author, Colleen Hoover. Like every other book I have read by Colleen Hoover, Ugly Love is one I could not put down. I think I read it in about 24-ish hours! You know a book is good when you can't put it down! With this particular book, I got really invested in the characters. Colleen Hoover does a really good job developing her characters and getting readers to like (or dislike) them.
*As an Amazon Affiliate, I earn from qualifying purchases*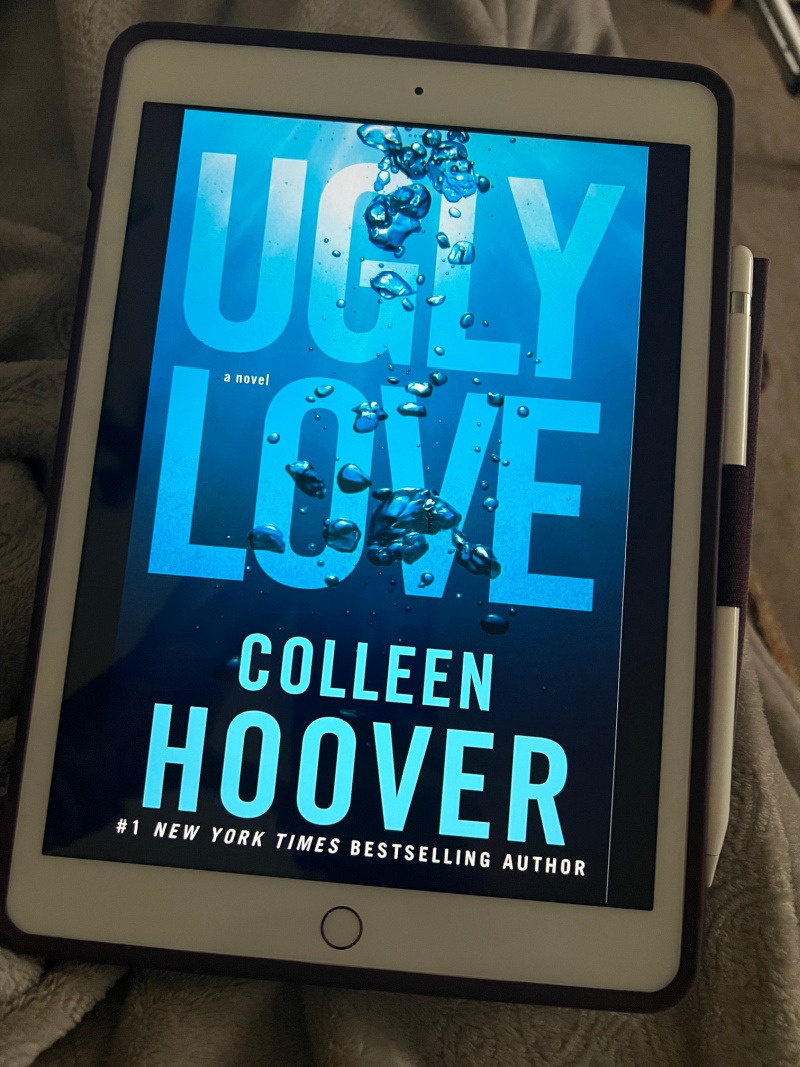 Regretting You

Ugly Love: A Novel

Colleen Hoover 3 Books Collection Set (November 9, Ugly Love, It Ends with Us)

About Ugly Love by Colleen Hoover
From Amazon –
When Tate Collins meets airline pilot Miles Archer, she doesn't think it's love at first sight. They wouldn't even go so far as to consider themselves friends. The only thing Tate and Miles have in common is an undeniable mutual attraction. Once their desires are out in the open, they realize they have the perfect set-up. He doesn't want love, she doesn't have time for love, so that just leaves the sex. Their arrangement could be surprisingly seamless, as long as Tate can stick to the only two rules Miles has for her.

Never ask about the past.
Don't expect a future.

They think they can handle it, but realize almost immediately they can't handle it at all.

Hearts get infiltrated.
Promises get broken.
Rules get shattered.
Love gets ugly.
Kindle Paperwhite Signature Edition Essentials Bundle including Kindle Paperwhite Signature Edition – Wifi, Without Ads, Amazon Cork Cover, and Wireless charging dock

Kindle Oasis – With adjustable warm light – Wi-Fi + Free Cellular Connectivity, 32 GB, Graphite

My Thoughts on this Book
I typically read dark books with a serial killer them. However, every once and awhile I need what I call a "brain cleanser" and I read romance novels. When I tell you I was invested in the characters, I felt like I was falling in love right along with Tate Collins. I am a firm believer that when a book can make you feel something, then it's a pretty darn good book! Ugly Love definitely made me feel something! And if you know Colleen Hoover and have read Verity, then you know that her books typically make her readers feel something!
Kindle Unlimited Membership Plans
Do you Have a Kindle and Kindle Unlimited?
First of all, if the answer is no…GET ONE! Yes I love actual books. I love going to the library and smelling the books, but I don't have the space to keep the books in my home. With a Kindle Paperwhite (my personal favorite), you can store a TON of books on it and it's super light and easy to throw in your purse. I don't know about you, but I spend a lot of my time in school pick up lines, so having a the Kindle with me is a must! If you have a Kindle, you MUST get a Kindle Unlimited membership. The link above gives you your first month free. For such a low price per month, you have so many books to choose from.
What Should I Read Next?
I am always looking for books to read next. What are books should I be adding to my list?