I have written about this author before. Minka Kent is one of my favorites. I have read so many books by her and each one has me on the edge of my seat, literally. The book, The Thinnest Air, was no different. I think I read that book in two days. In fact, I woke up randomly at 4 am, couldn't fall back to sleep, so I started reading. I read until 6 am. Yes. I was a little tired today!
*As an Amazon Affiliate, I earn from qualifying purchases*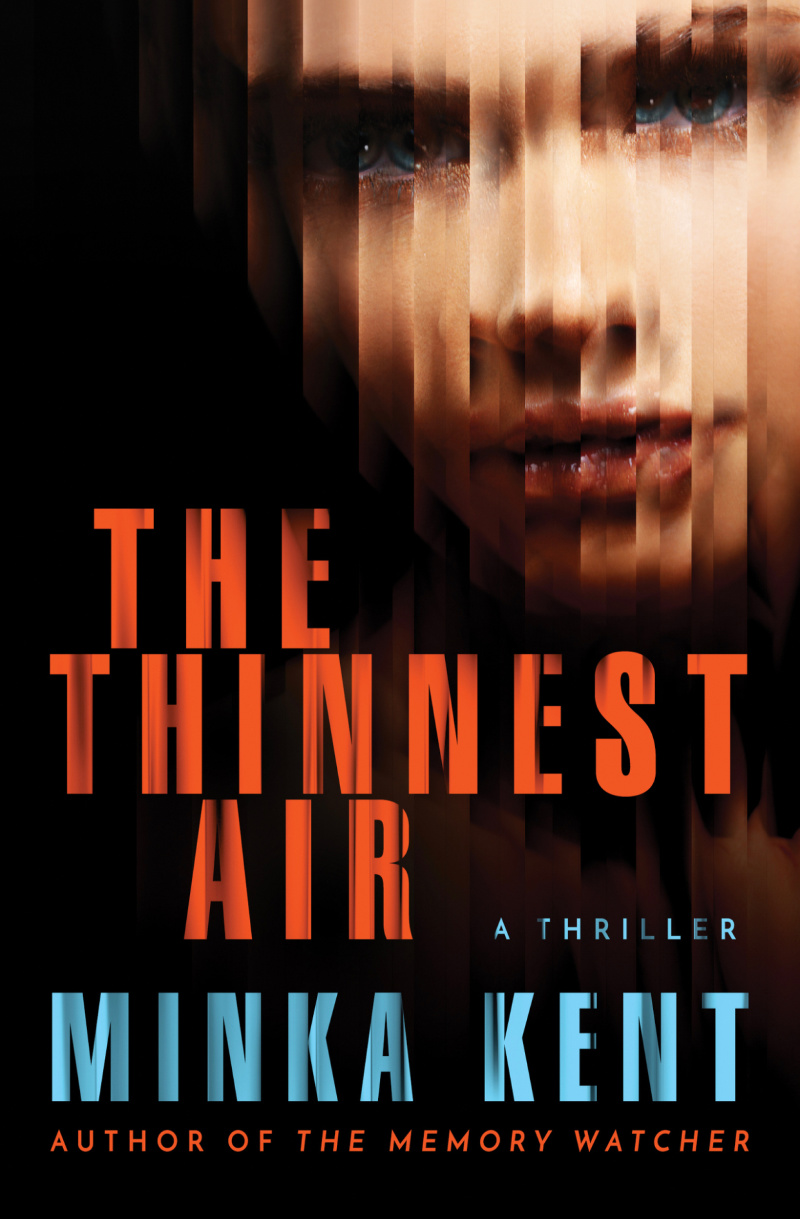 About The Thinnest Air
From Amazon – 
Meredith Price is the luckiest woman alive. Her husband, Andrew, is a charming and successful financial broker. She has two lovely stepchildren and is living in affluence in a mountain resort town. After three years of marriage, Meredith's life has become predictable. Until the day she disappears.

Her car has been discovered in a grocery store parking lot—purse and phone undisturbed on the passenger seat, keys in the ignition, no sign of struggle, and no evidence of foul play. It's as if she vanished into thin air.

It's not like Meredith to simply abandon her loved ones. And no one in this town would have reason to harm her. When her desperate sister, Greer, arrives, she must face a disturbing question: What if no one really knows Meredith at all? For Greer, finding her sister isn't going to be easy…because where she's looking is going to get very, very dark.
The Perfect Roommate

The Thinnest Air

The Stillwater Girls

My Thoughts
If you have seen any of my other book reviews, you will know that I am good at figuring the book out. For some people, that may be annoying, but I love it! I currently read on a Kindle Paperwhite
, but when I was reading actual paperback books, I was the type of person that would skip to the last chapter, read it and then read the book. I know. So terrible! With this book, however, it wasn't until the last few chapters that I started to figure it out. Nevertheless, this book kept me on the edge of my seat. I highly recommend this author. I've liked every single book she's written that I've read.
Kindle Unlimited Membership Plans
Is A Kindle Worth It?
Well…I read on one, so I obviously think it is! If you get one or have one, definitely check out the Kindle Unlimited plan. You can read as many books as you want in a month, for only $9.99 a month! Best part…your first month is FREE! This book, The Thinnest Air, is free with a Kindle Unlimited membership!
Other Minka Kent Books to Read
As I said before, Minka Kent is one author I really enjoy reading. Other books by Minka Kent that you may like are:
Stillwater Girls by Minka Kent
The Memory Watcher
When I was You
The Perfect Roommate
Enjoy!