I love a good psychological thriller. You know…those books that you read that either scare you while you are reading it, or the books that make you think about it, even when you put it down. If I can have both of those things with a book I read, then I am in heaven! Yes, I realize that may be a little weird, but it's true! One of the most recent books I read, was definitely a book that I was thinking about after I put it down. I actually read it in about a day and a half. Stillwater Girls by Minka Kent is definitely a book you want to put on your "must read" list!
*As an Amazon Affiliate, I earn from qualifying purchases*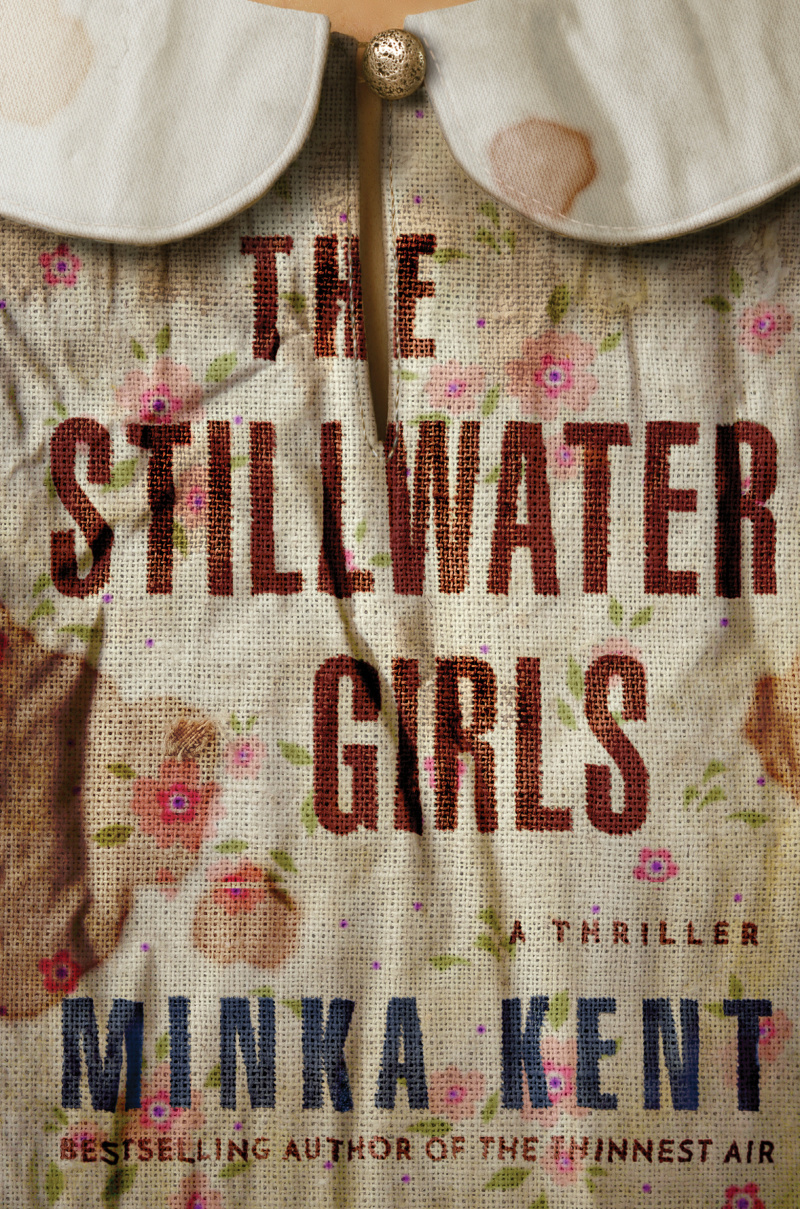 The Stillwater Girls

The Perfect Roommate

The Memory Watcher

About Stillwater Girls
From Amazon –
Ignorant of civilization and cautioned against its evils, nineteen-year-old Wren and her two sisters, Sage and Evie, were raised in off-the-grid isolation in a primitive cabin in upstate New York. When the youngest grows gravely ill, their mother leaves with the child to get help from a nearby town. And they never return.

As months pass, hope vanishes. Supplies are low. Livestock are dying. A brutal winter is bearing down. Then comes the stranger. He claims to be looking for the girls' mother, and he's not leaving without them.

To escape, Wren and her sister must break the rule they've grown up with: never go beyond the forest.

Past the thicket of dread, they come upon a house on the other side of the pines. This is where Wren and Sage must confront something more chilling than the unknowable. They'll discover what's been hidden from them, what they're running from, and the secrets that have left them in the dark their entire lives.
Kindle Paperwhite – Now Waterproof with 2x the Storage – Includes Special Offers

All-new Kindle Paperwhite Water-Safe Fabric Cover (10th Generation-2018), Charcoal Black

Amazon 5W USB Official OEM Charger and Power Adapter for Fire Tablets and Kindle eReaders – Black

My Thoughts
First of all, I like anything and everything I have read by Minka Kent. She has this ability to draw you in, get you super invested in the characters and then literally blowing your mind with a twist that you didn't see coming. Stillwater Girls is no different. I was instantly intrigued by this book. About halfway through, I thought maybe I had figured things out. While I did figure out one part, the twist they threw at readers was not something I ever saw coming. I literally said, "oh my gosh" as I covered my mouth. No joke! The huge plot twist Minka Kent threw at the end was not anything you would ever see coming, yet it absolutely tied up the entire book and made it all make sense, despite all the craziness going on.
I know a book is a good book when I finish it and I am left saying, "now what?". And that is exactly what happened at the end of this book. I guess you could say I like happy endings, but I also like to know what happens next. Most likely there will not be a sequel to this book, but man do I wish there was. I want to know more about these characters life. When that happens, you know, as an author, you did your job!
Where to Buy This Book
Buy it on Amazon, of course! Whether you like hardcover
,paperback
, or on Kindle
, it doesn't matter! You can get any version you want at Amazon, and get it on sale! Pick up a copy of the book today, read it, and then let me know what you thought about it!