I love when people recommend books to me. Sometimes I like them and sometimes I don't. Several people told me that I needed to read the book, The Lost Apothecary by Sarah Penner. I read the synopsis and put the book on hold in the Libby app. It is classified under magical realism and historical mystery. I wasn't sure I was going to like it, but since so many people said I should read it, I decided to give it a try. My elementary school librarian used to tell us not to judge a book by it's cover. In this case, I was not about to judge a book by how it was classified. Like in elementary school, there was a good chance a book could surprise me!
*As an Amazon Affiliate, I earn from qualifying purchases*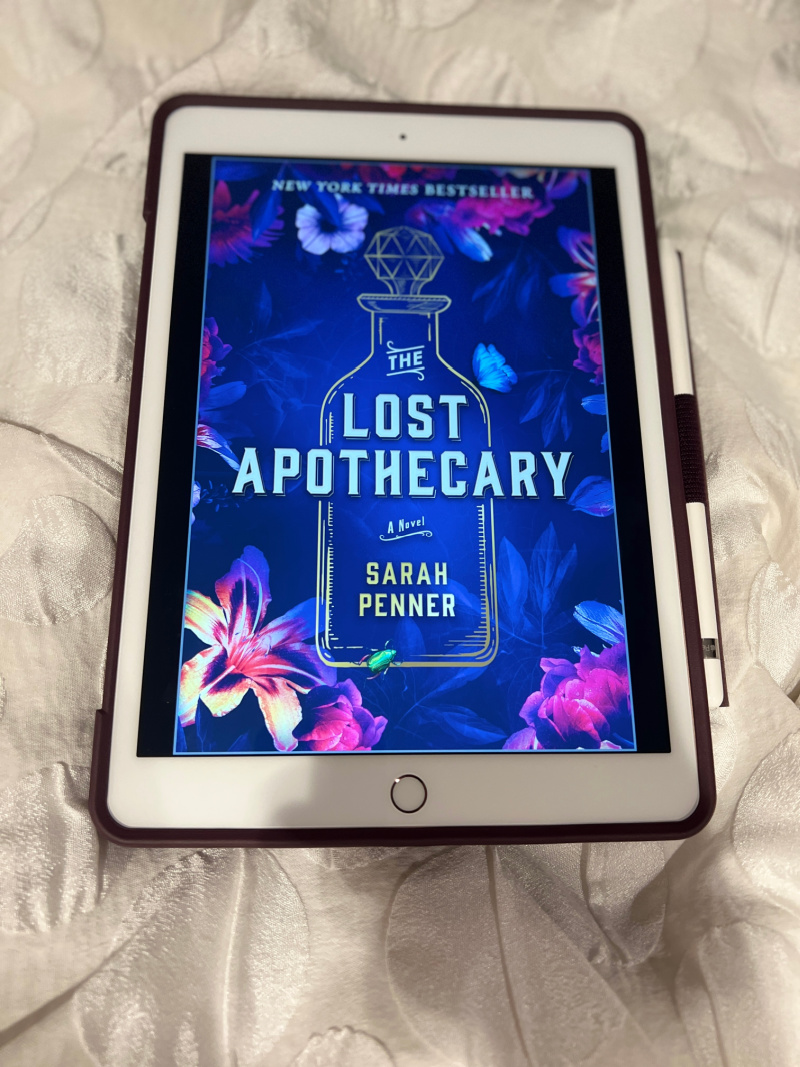 Kindle Paperwhite – (previous generation – 2018 release) Waterproof with more than 2x the Storage, 32 GB, Wi-Fi + Free Cellular Connectivity

Kindle Oasis Essentials Bundle including Kindle Oasis (Graphite, Ad-Supported), Amazon Leather Cover, and Power Adapter

Kindle Kids, a Kindle designed for kids, with parental controls – Rainbow Birds Cover

Kindles Make the Best Gift!
My Kindle Paperwhite was the best gift I ever got. It is so much easier to slip my Kindle in my purse and take it with me. Since I spend most of my time waiting in car lines or in the parking lot at practice, having something portable is good! Kindles are also good for kids! All they can do on a Kindle is read. So there is no worry about whether or not they are playing games instead of reading. We got our kids a Kindle when they went into 6th grade because they had to have a book with them at all times. At their middle school, backpacks were not allowed, so having a light Kindle in their binder made it easier for them. They also never had to worry about losing points if they finish their book and don't have something to read.
About The Lost Apothecary by Sarah Penner
From Amazon –
Hidden in the depths of eighteenth-century London, a secret apothecary shop caters to an unusual kind of clientele. Women across the city whisper of a mysterious figure named Nella who sells well-disguised poisons to use against the oppressive men in their lives. But the apothecary's fate is jeopardized when her newest patron, a precocious twelve-year-old, makes a fatal mistake, sparking a string of consequences that echo through the centuries.

Meanwhile in present-day London, aspiring historian Caroline Parcewell spends her tenth wedding anniversary alone, running from her own demons. When she stumbles upon a clue to the unsolved apothecary murders that haunted London two hundred years ago, her life collides with the apothecary's in a stunning twist of fate—and not everyone will survive.

With crackling suspense, unforgettable characters and searing insight, The Lost Apothecary is a subversive and intoxicating debut novel of secrets, vengeance and the remarkable ways women can save each other despite the barrier of time.
The Lost Apothecary: The New York Times Top Ten Bestseller

My Thoughts on Sarah Penner's Book
I really enjoyed this book! It was written in one of my favorite styles where it alternates points of view of the characters. Some chapters also go back in time. That may seem confusing, but it really isn't. I felt like I got more information and insight into the characters and the actual plot. My hope is that Sarah Penner will write a sequel to The Lost Apothecary. When I was looking this book, I found an article that this will be made into a series! How exciting is that?! It also stated that the author will be a consultant to the series. So I hope that means it will stay very close to the original story.
Other Books You Should Read
I have read a lot of books lately. Below are my favorites that you should give a chance!
If you've read any of those, let me know what you thought! Also, if you have any suggestions for me, leave them in a comment!