I get really excited when I am reading a book and I realize it is part of a series. Especially if I like the book I'm reading. Typically, when I am reading, I get very invested in the characters. That's why I like series books so much. The Desert Plains series by Victor Methos is no different. I read Crimson Lake Road in two days. If you are like me and like good character development, then you will want to read this book.
*As an Amazon Affiliate, I earn from qualifying purchases*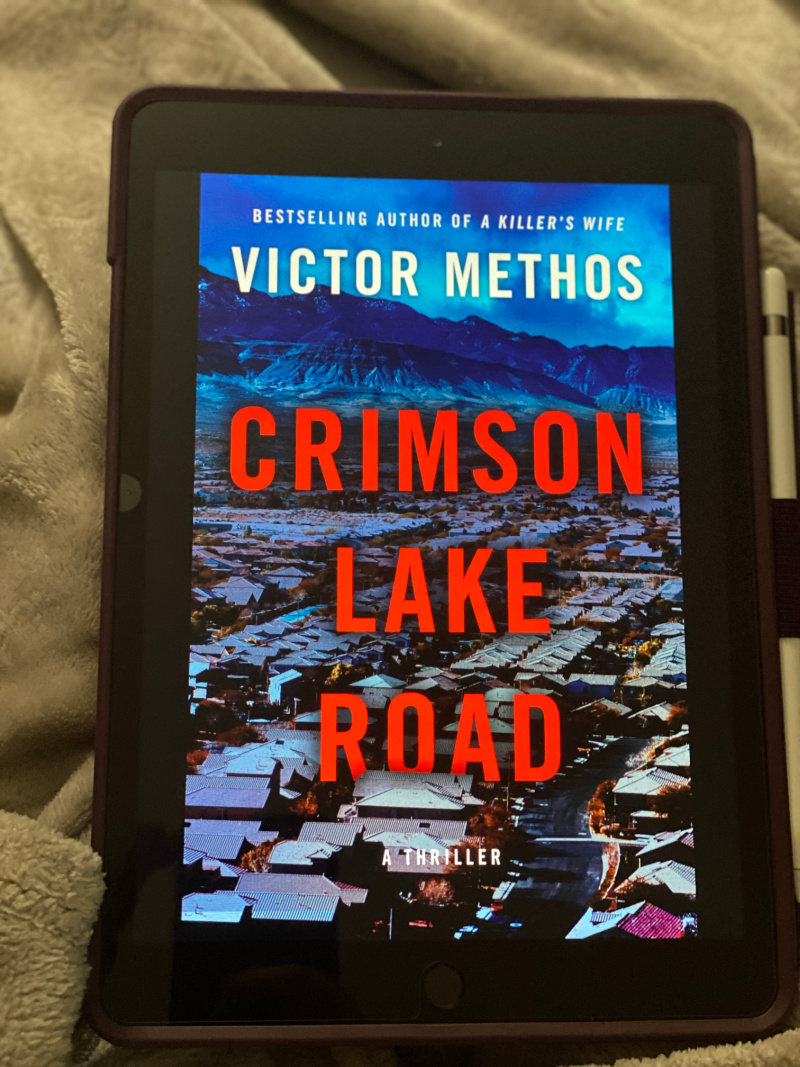 A Killer's Wife (Desert Plains Book 1)

Crimson Lake Road (Desert Plains Book 2)

About Crimson Lake Road
From Amazon –
Retiring prosecutor Jessica Yardley can't turn down one last investigation. This time, it's a set of murders inspired by a series of grisly paintings called The Night Things. She's the only one who can catch the killer, who's left a trail of bodies in a rural community outside of Las Vegas.

But the more Jessica finds out, the less clear her case becomes. Out of options, she's forced to consult her serial killer ex-husband—to gain additional insight into the crimes and the killer's motivations.

By the time Jessica realizes that pursuing this case is a deadly mistake, it's too late to turn back. Can she catch the killer, or will she be the final addition to a killer's masterpiece?
My Thoughts
When I initially read the first book in this series, A Killer's Wife, I really liked the main character, Jessica Yardley. That didn't change when I read Crimson Lake Road. In fact, I think I like the character even more. Good news, there is a third book in the series coming out August 17, 2021! I will definitely be adding that one to my Kindle Paperwhite!
If you are thinking about picking up a Kindle, the Paperwhite is one I absolutely love! I got my first one when it first came out about nine years ago, and my husband got me a new one a year or two ago. This is something I use every single day! For those of you with kids, it makes a great gift for kids too. Pair that with a Kindle Unlimited membership, and you have a great gift for them! My kids used to take their Kindle Paperwhites to school with them when they were required to have a chapter book to read every day in middle school. It was much lighter and easier to store in their binder!