As a writer myself, I enjoy reading novels by new authors. I get excited to see someone get their first novel published. In a sense, it gives me hope that I will finish my novel AND get it published myself. As a result, when I was approached to read Trading Secrets by Rachael Eckles, it was a no brainer, instant yes from me. Not only did the synopsis sound very interesting, but this novel is her first, and it makes me really happy to read debut novels!
*As an Amazon Affiliate, I earn from qualifying purchases. I received a Kindle copy of this novel from the author, for the purpose of this review*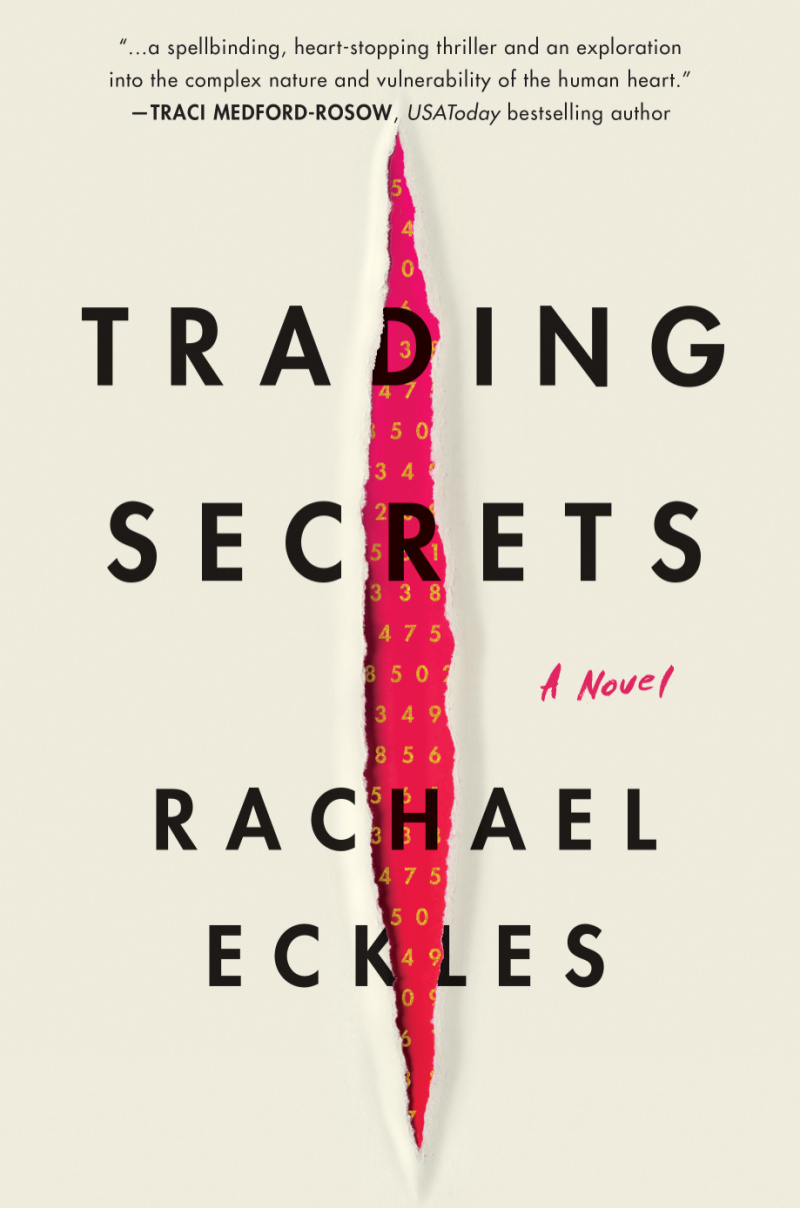 Trading Secrets

Kindle Paperwhite – Now Waterproof with 2x the Storage – Ad-Supported

Synopsis of Trading Secrets
Celeste Donovan, a high-powered finance executive, seems to have it all–the penthouse apartment, the supermodel physique with a mathematician mind, and a trail of beautiful men she has loved and left behind.

But when her boyfriend Theodore is killed in a mysterious accident, she discovers Omar, her abusive ex she had hoped would never resurface, is behind his death.

Now she's caught in a game of cat and mouse, trying to anticipate Omar's next move, as she realizes he will stop at nothing to get to her. She sets out alone on a whirlwind journey to entrap him, determined to put an end to Omar's destruction.

Soon Celeste is thrust in the middle of the largest financial scandal in decades. This time, however, powerful government officials are in bed with some of the world's most dangerous men.

When she discovers that those she thought she knew best are involved in a secret society warring with Omar and his coconspirators, she must decide how far she will go to avenge Theodore's death and whether she is willing to risk her own life to save everyone she loves.
Doesn't it sound intriguing?!?
My Thoughts
I really enjoyed this debut novel by Rachael Eckles. One thing I really like in this book, is the strong female lead character. And let me tell you, Celeste Donovan is probably the strongest female lead I have ever read in a book. I must warn you that this book is definitely for 18+ as it does contain explicit sex scenes. As a result, having the strong female lead, this would be a good book to be made into a movie.
Moyel Women Reading Socks Book Lovers Gifts Fluffy Fuzzy Slipper Warm Cozy Socks

Knock Knock Original Personal Library Kit & Gift for Book Lovers – Card Catalog Checkout Cards, Bookplates, Date Stamp & Inkpad

Reading Books Lovers, Librarian Gift-Teacher Personalized Mouth Sleeve Reusable Mouth Guard

About the Author, Rachael Eckles
Rachael Eckles grew up in the midwest. It was after finishing law school, that she decided to move to the east coast. She is currently living in Manhattan with her puppy! As I mentioned, Trading Secrets is her first novel. However, she is currently working on book two in the Trading Secrets trilogy! While you wait, you can keep up with Rachael by following her on social media.
To learn more about Rachael Eckles and Trading Secrets, visit her website.