One of my absolute FAVORITE authors that I have read since getting my Kindle Unlimited membership, is Lucinda Berry. She has this way of writing that draws the reader in and keeps them there the entire book. Her books are deep; they are intense; they are the best psychological thrillers I have ever read. In fact, the first time I read a book by her (Saving Noah), I knew I was hooked and had to read everything she's written, and I have! The Best of Friends, Lucinda Berry's latest book, is fantastic!
*As an Amazon Affiliate, I earn from qualifying purchases*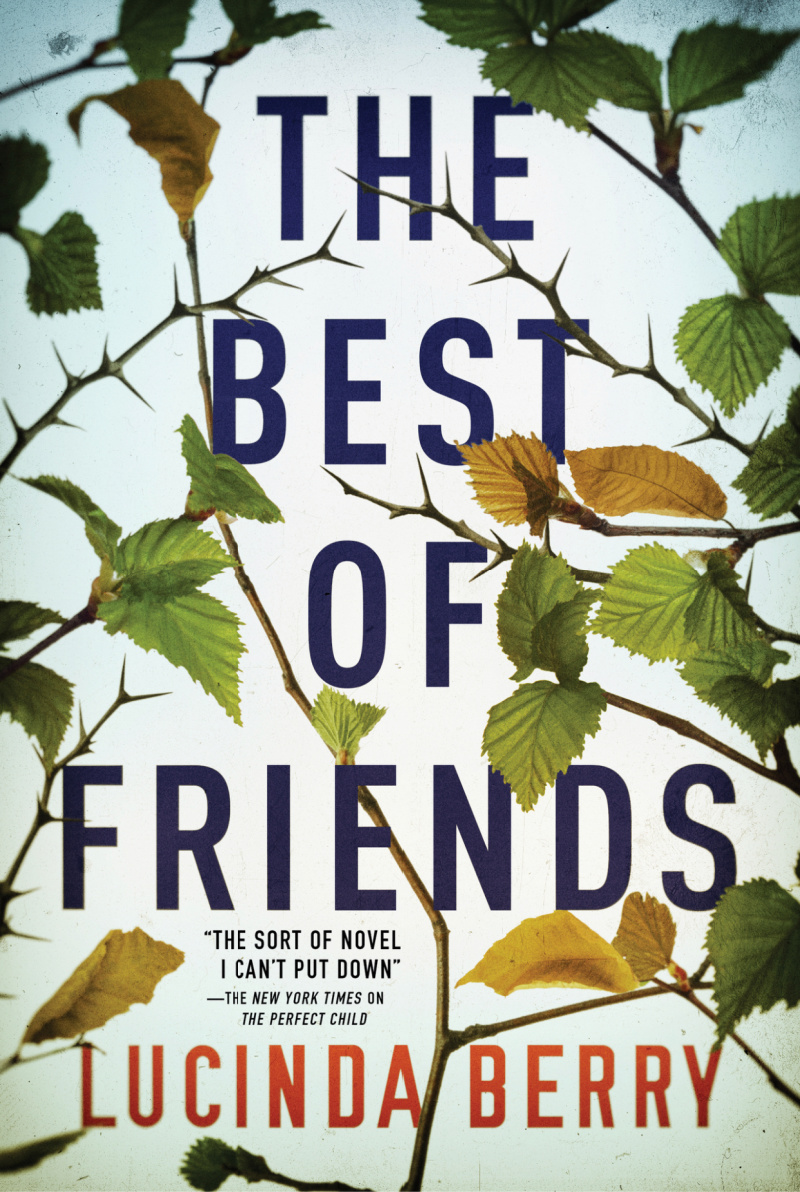 Kindle Paperwhite Essentials Bundle including Kindle Paperwhite – Wifi, Ad-Supported, Amazon Leather Cover, and Power Adapter

About The Best of Friends by Lucinda Berry
From Amazon – 
An unthinkable tragedy forever changes a group of teens and turns family against family in this edge-of-your-seat thriller that begs to be read in one sitting.

Best friends Lindsey, Kendra, and Dani endure every parent's nightmare when a tragic accident befalls their teenage boys, leaving one dead, another in a coma, and a third too traumatized to speak.

Reeling from the worst night of their lives, the three mothers plunge into a desperate investigation of the bizarre incident. How could something so horrible happen in their wealthy Southern California suburb?

They soon discover that the accident was just the beginning, and troubling discoveries lead to chilling questions: Do they really know their children? Do they even know each other? As more secrets surface, a fog of doubt and suspicion threatens to poison their families, their friendships, and the whole community.

With the illusion of happiness and safety long gone, these women must now confront the hazards of heartbreak, the consequences of jealousy, and the dangers of living double lives.
Kindle Unlimited Membership Plans
My Thoughts
This is by far one of the best books I've read by Lucinda Berry. Like every book I've read by this author, this book makes you really stop and think. I mean, what would you do in this situation with your friends? The entire time I was reading this book, I was thinking about my own life and what I would do. Lucinda Berry also really does a good job of pointing out that not everything is always what it seems. Kind of like those "perfect" Instagram accounts with the perfect pictures…theres a mess somewhere! If you like a book that you literally can't wait to read each day or can't put down when you know you need to go to bed, then The Best of Friends is the book for you!
Check Out Kindle Unlimited with Amazon
I got my Kindle Unlimited membership a few years ago and it was the best thing I ever did. If you read as much as I do, then this is the membership for you! There are millions of books part of the Kindle Unlimited library that are absolutely free. Check out the Kindle Unlimited Membership Plans
here. The only downfall is that you can't get books from authors like James Patterson, however, in that case, I use my local library app and borrow the books that way!