One of my favorite book series right now is The Selection Series by Kiera Cass. I got hooked on this series when I read book one, The Selection. When I read a series, I love when I get the opportunity to read each book, one right after the other. Unfortunately, this series is pretty popular right now and I had to wait a little while before being able to read book three, The One. However, let me tell you, the wait was worth it! I really didn't think Kiera Cass could wow me anymore than she did with The Selection, but she did! This book had me up early to read and staying up late at night to continue reading. Part way through the book, the fourth book in the series came available and I made sure to snag it!
*As an Amazon Affiliate, I earn from qualifying purchases*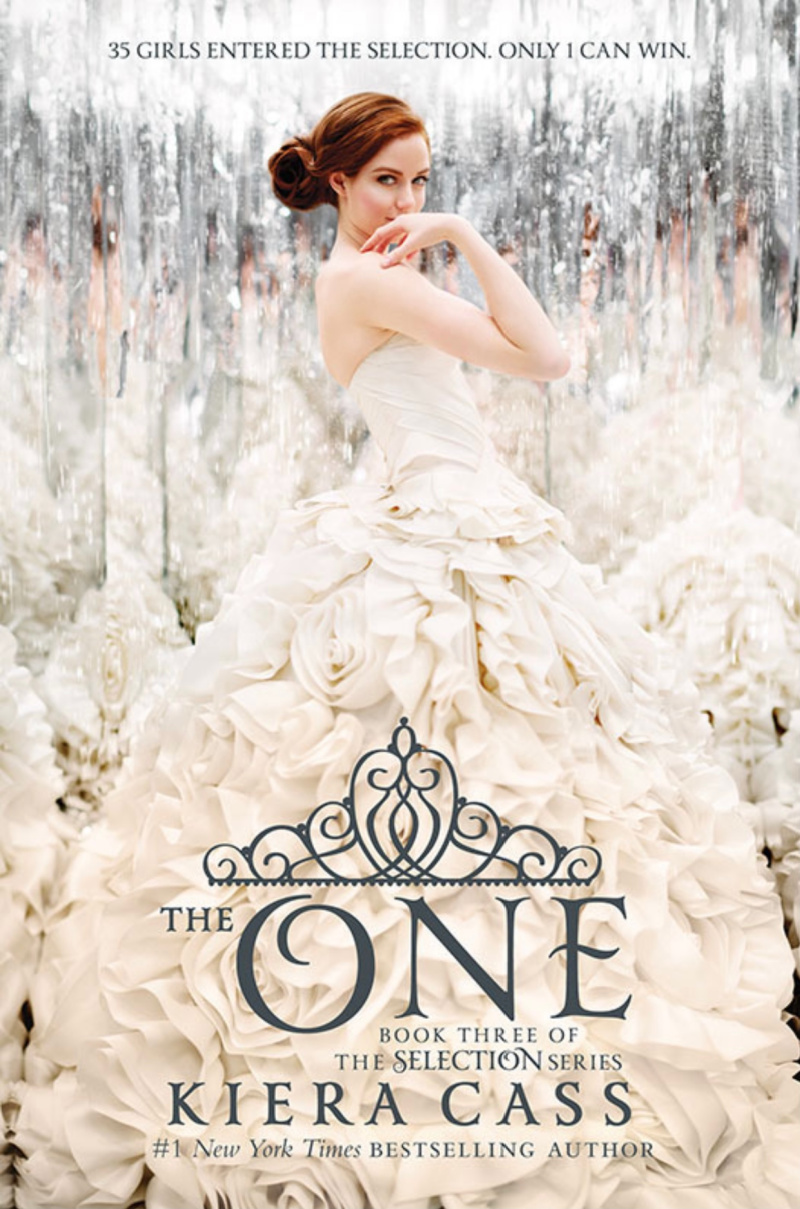 E-Reader Charger, AC Power Supply Charger for Kindle E-Reader Paperwhite 3 Oasis E-Reader Voyage E-Reader with 5FT Charging Cable

Kindle Paperwhite – Now Waterproof with 2x the Storage + 6 Months Free Kindle Unlimited (with auto-renewal)

Kindle Paperwhite Leather Cover (10th Generation-2018)

About The One
From Amazon – 
America Singer searches for her happily ever after in this swoon-worthy YA dystopian romance, perfect for readers who loved Veronica Roth's Divergent, Lauren Oliver's Delirium, or Renée Ahdieh's The Wrath & the Dawn.

Entering the Selection changed America Singer's life in ways she never could have imagined. Since she arrived at the palace, America has struggled with her feelings for her first love, Aspen—and her growing attraction to Prince Maxon. Now she's made her choice . . . and she's prepared to fight for the future she wants.
Throughout the entire book, I had to fight the urge to skip to the end and find out what happens. I don't mean that in a bad way either! Have you ever read a book that literally couldn't wait to hurry up and finish? That is this book and series for me. I want to get to the end so bad, but I also don't want the book to end, either! What book is like that for you?
The Selection

The Elite (The Selection, 2)

The One (The Selection, 3)

Appropriate Age for this Series
The One is a YA (young adult) book. I have read a lot of YA books and while the genre is typically for 12 and up, sometimes the subject matter of the book is not something I would want a 12 year old reading. You can get away with sex and other mature topics in YA books because the main character is typically between 15 and 19 years old. Sex is most definitely a topic that some older teens deal with. With this series, however, sex is not really a topic at all. So knowing that, I would definitely say that this is a great series for 12 year olds and up! Shoot, I'm 40 years old and I absolutely love the books! They are quick reads and enjoyable. Two things that are very important when it comes to finding a good book, in my opinion!
Other Books You May Like
I always have my Kindle with me. Like I told my husband this past weekend, you just never know when you will be stuck somewhere and you can find time to read! A running joke between us is one time my husband cut his hand really badly. As he was wrapping it until we went to get stitches, I was running around trying to find my Kindle to take with us. It was 8 pm on a Saturday night. The ER is ALWAYS crazy and a super long wait for non-serious emergencies! I've linked below some other Kiera Cass books you may like!