A couple months ago, my sister in-law recommended that I read the Me Before You series by Jojo Moyes. I'm so glad I did. First of all, I absolutely love series books. I get so invested in the characters. It's hard not to! As dorky as this probably makes me sound, I kind of miss the characters when the series is over! So when the second book in the series became available for my Kindle, I immediately downloaded it! After You picks up right where Me Before You left off!
*As an Amazon Affiliate, I earn from qualifying purchases*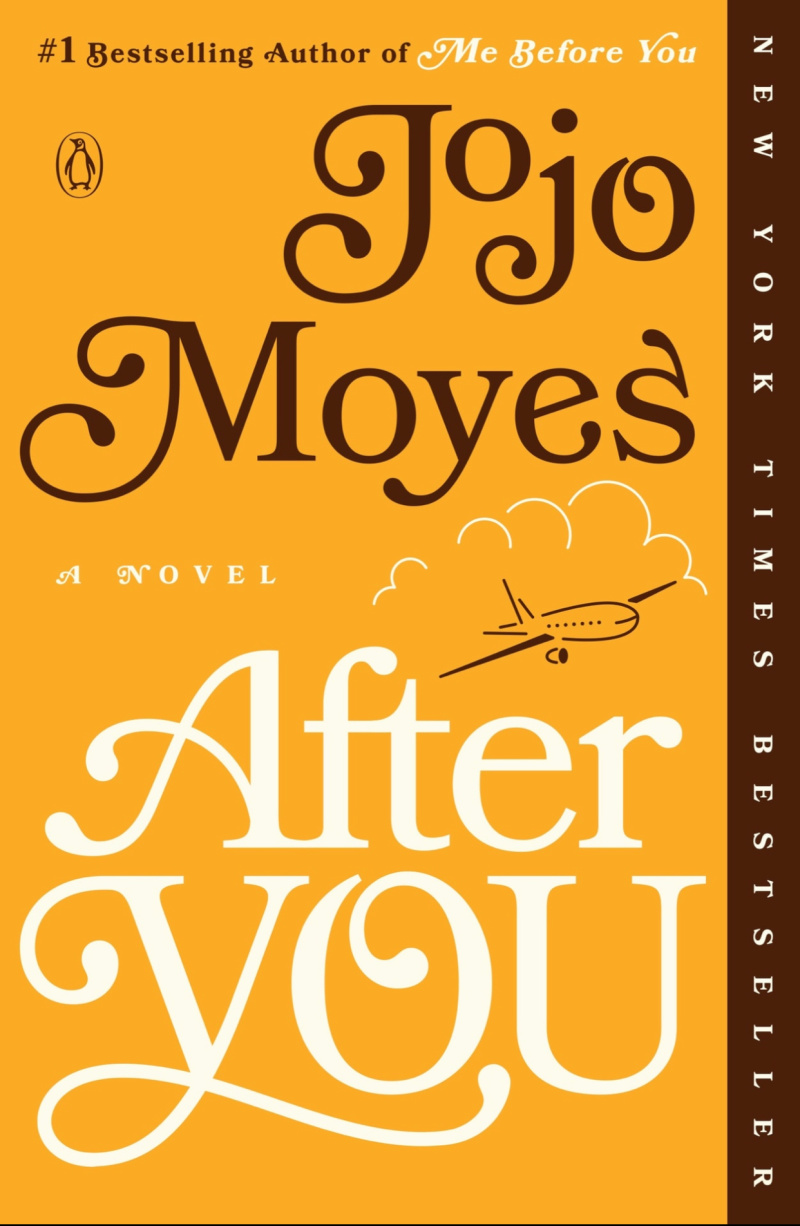 Me Before You (Me Before You Trilogy)

After You: A Novel (Me Before You Trilogy Book 2)

Still Me: A Novel (Me Before You Trilogy)

About After You by Jojo Moyes
From Amazon –
"You're going to feel uncomfortable in your new world for a bit. But I hope you feel a bit exhilarated too. Live boldly. Push yourself. Don't settle. Just live well. Just live. Love, Will."
 
How do you move on after losing the person you loved? How do you build a life worth living?
 
Louisa Clark is no longer just an ordinary girl living an ordinary life. After the transformative six months spent with Will Traynor, she is struggling without him. When an extraordinary accident forces Lou to return home to her family, she can't help but feel she's right back where she started.
 
Her body heals, but Lou herself knows that she needs to be kick-started back to life. Which is how she ends up in a church basement with the members of the Moving On support group, who share insights, laughter, frustrations, and terrible cookies. They will also lead her to the strong, capable Sam Fielding—the paramedic, whose business is life and death, and the one man who might be able to understand her. Then a figure from Will's past appears and hijacks all her plans, propelling her into a very different future. . . .
 
For Lou Clark, life after Will Traynor means learning to fall in love again, with all the risks that brings. But here Jojo Moyes gives us two families, as real as our own, whose joys and sorrows will touch you deeply, and where both changes and surprises await.
Kindle Paperwhite Essentials Bundle including Kindle Paperwhite – Wifi, Ad-Supported, Amazon Leather Cover, and Power Adapter

Fire HD 10 Tablet (64 GB, Twilight Blue, With Special Offers) + Amazon Standing Case (Twilight Blue) + Nupro Screen Protector (2-pack) + 15W USB-C Charger

Kindle Oasis Essentials Bundle including Kindle Oasis (Graphite, Ad-Supported), Amazon Leather Cover, and Power Adapter

My Thoughts
Jojo Moyes has this ability to get you so involved in the lives of the characters, that you forget that they are just characters. I can't even begin to imagine what it was like for Louisa to go through what she did with Will. Trying to move on from what she went through was rough. At times, it was annoying to see her make the mistake of focusing on her ghost of a boyfriend and almost mess things up with a current love interest. When a very important person from Will's past shows up in Louisa's life, I thought it was going to be lame and drawn out. It was not at all! The way Jojo Moyes wrote this character was absolutely perfect!
About Jojo Moyes
Jojo lives in Essex. She is both a journalist and a novelist. Interesting tidbit, her novels have been translated into 46 languages! Not only that, but they have hit the number one spot in 12 different countries! If you like to read a book and then see a movie, then you must read Me Before You and then look for the movie that was adapted from that book!