I've told you before, my absolute favorite thing to read are series books. A close second are novella's. Why? Well, simply because they are usually part of a series and they are short. I don't mind reading long novels at all, but sometimes I just need a quick read. Insert the novella! This Kendra Elliot novella came at the right time for me. I needed something short, but I also wanted familiar characters. This gave me exactly what I needed at the exact time!
*As an Amazon Affiliate, I earn from qualifying purchases*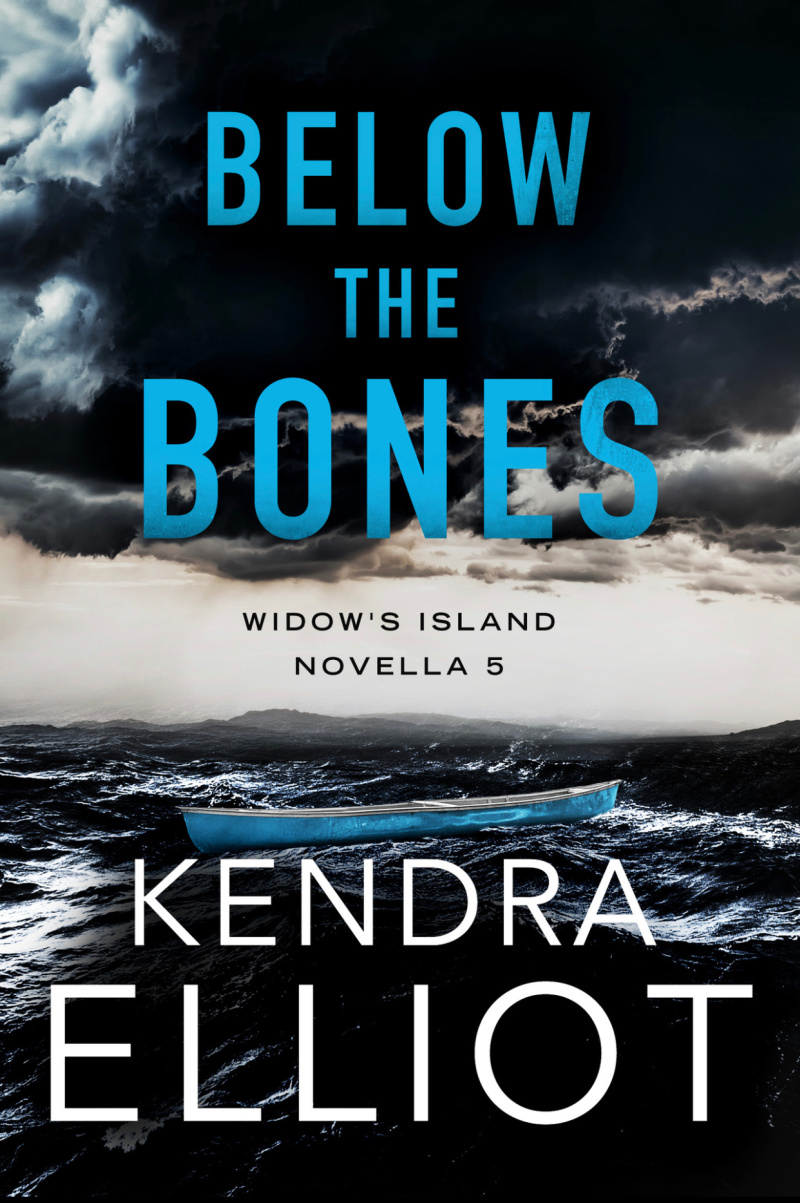 Springcoo Reading Pillow-Shredded Foam TV Pillow with Removable Cover-Great Support for Reading, Relaxing, Watching TV

Kindle Paperwhite Essentials Bundle including Kindle Paperwhite – Wifi, Ad-Supported, Amazon Leather Cover, and Power Adapter

Bedsure Super Soft Fuzzy Faux Fur Reversible Tie-dye Sherpa Throw Blanket for Sofa, Couch and Bed – Plush Fluffy Fleece Blanket(50×60 inches, Dark Grey)

About the Kendra Elliot Novella, Below the Bones
From Amazon –
Former FBI special agent Cate Wilde is a new bakery and bookstore owner—and retirement is now complete with a doctor boyfriend. Although she struggles with PTSD, the sweet life she's living is a far cry from the gruesome work she left behind six months ago.

But when skeletal remains turn up on Widow's Island—and the MO of the killer is too familiar to Cate—the dream comes to an abrupt end. What if the case she solved eight years ago isn't as closed as she thought? Her hometown needs her, and despite her mental health and her boyfriend's protests, she has no choice but to return to her dangerous past life.

Soon Cate is in a desperate race to stop a cold-blooded murderer from killing again, once and for all…only this time, she'll have so much more to lose.
My Thoughts on the Novella
First things first, what is a novella? Very simply put, a novella is considered a short novel or a long short story. This Kendra Elliot novella was literally less than 100 pages. Despite not having a lot of pages, this book gave just as much as a 200 or 300 page novel. Kendra Elliot is one of my favorite authors. I have a Kindle Unlimited membership (check out the Kindle Unlimited Membership Plans
) and I've read almost every single book by this author. In fact, when I finish one in a series, I always Google to find out when the next one comes out AND I put it on my calendar. Yes I do!
Close to the Bone (Widow's Island Novella Book 1)

A Bone to Pick (Widow's Island Novella Book 2)

Whisper of Bones (Widow's Island Novella Book 3)

Bred in the Bone (Widow's Island Novella Book 4)

Below the Bones (Widow's Island Novella Book 5)

A Broken Bone (Widow's Island Novella Book 6)

One thing I like most about this author is that she does an amazing job making the characters feel believable. If I am reading a book and a character says or does something that just would never happen in a million years, and it's not a fantasy type book, then it annoys me and I have a hard time buying into that character. That's not the case with this Kendra Elliot novella or any book by this author. For instance, check out Columbia River series. This is another series by Kendra Elliot and it is fantastic.
I See the Series is Written by Two Different Authors
If you noticed that the series above is written by two different authors, then you would be correct! Both Kendra Elliot and Melinda Leigh co-write several series books that you find on Amazon. I don't know the story behind how these two authors found each other to start writing, but they have very similar styles. It is not distracting at all. In fact, I sometimes don't even realize which author wrote the book I'm reading. That's how similar they are!