Recently I was looking for a new book to read. I joined a Facebook group called, What Should I Read Next? and one recommendation was, "anything by Jane Harper". When someone can say something like that, I tend to become curious about the author. When I did a search for Jane Harper books, The Dry was the first book to come up. Since it was the first book in the Aaron Falk series, and I like series books, I decided to give it a try.
*As an Amazon Affiliate, I earn from qualifying purchases*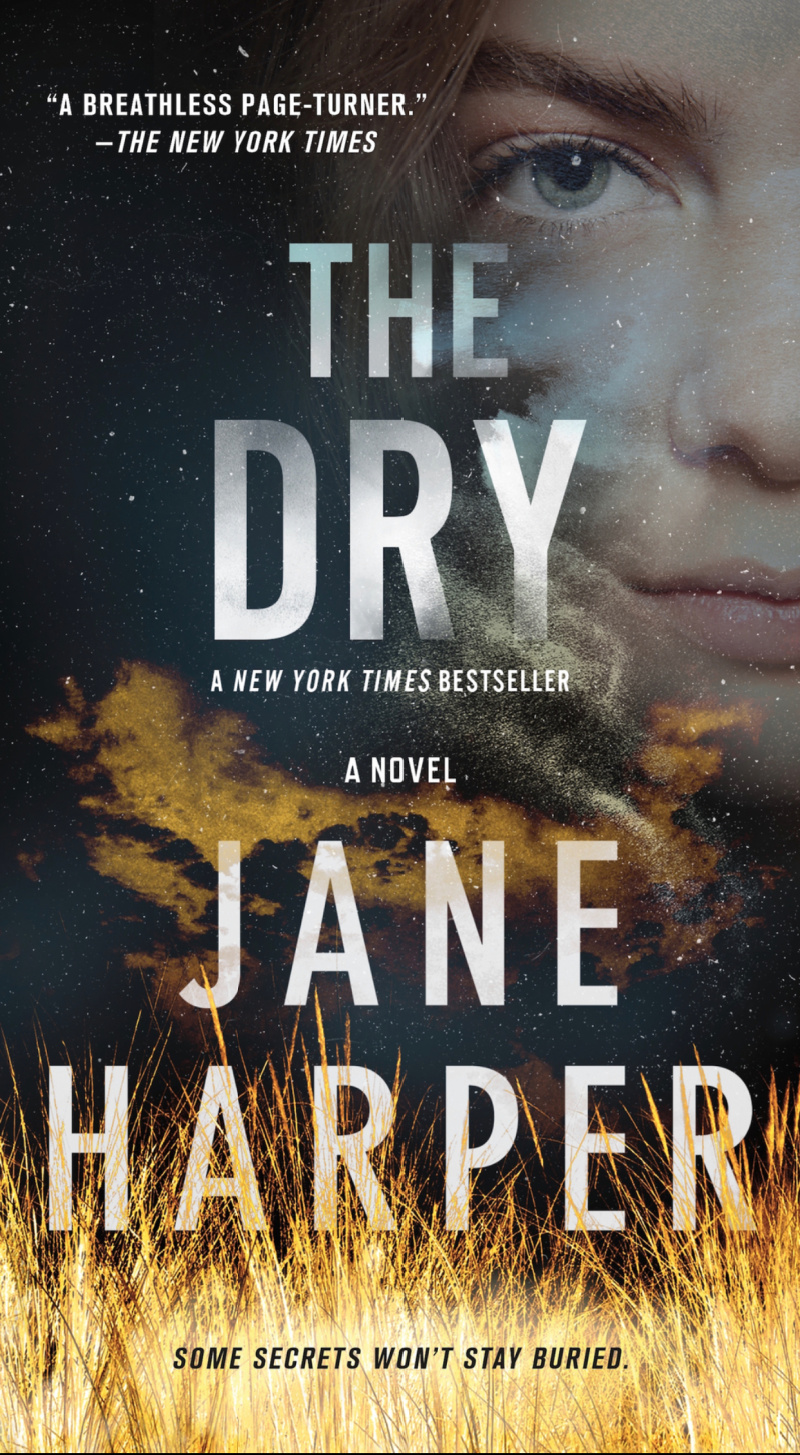 Dry

Force of Nature: A Novel

The Survivors: A Novel

About The Aaron Falk Series
From Amazon – The Dry – 
After getting a note demanding his presence, Federal Agent Aaron Falk arrives in his hometown for the first time in decades to attend the funeral of his best friend, Luke. Twenty years ago when Falk was accused of murder, Luke was his alibi. Falk and his father fled under a cloud of suspicion, saved from prosecution only because of Luke's steadfast claim that the boys had been together at the time of the crime. But now more than one person knows they didn't tell the truth back then, and Luke is dead.

Amid the worst drought in a century, Falk and the local detective question what really happened to Luke. As Falk reluctantly investigates to see if there's more to Luke's death than there seems to be, long-buried mysteries resurface, as do the lies that have haunted them. And Falk will find that small towns have always hidden big secrets.
The Dry is not only the first book in a series, but also a debut novel for Jane Harper. The second book is called, Force of Nature. I currently have that book on hold at my library! Hopefully I don't have to wait long. I love reading series books back to back!
My Thoughts
First, I will admit, I wasn't sure about this book in the very beginning. I think it was around the second or third chapter that I realized I was hooked. The tell tale sign that I loved a book is how long it took me to read it. This book took me a total of three days to read. I was pretty sure I figured out "whodunit". It was one of those things were you keep reading to see how it played out. Yet, towards the end, I realized very quickly that I was so wrong! The actual person "whodunit" literally surprised me. I would never have guessed it. And that, ladies and gentleman, is why you need to read a book. Jane Harper has a unique way of reeling you in and keeping you hooked until the very last word. In fact, I really was hoping for one more chapter! Thankfully there is another book in the Aaron Falk series!
Kindle Unlimited Membership Plans
Is Kindle Unlimited Worth It?
In one word…yes! I have been a Kindle Unlimited member for a few years now. There are so many authors (of series books) that I love and ALL of their books are FREE with the membership! 9 times out of 10, I am utilizing my Kindle Unlimited membership for the books I am reading. When I can't find a book on Kindle Unlimited, I use my library system (Libby). I opt to use a Kindle (or my iPhone with the Kindle app), because I find myself sitting in various parking lots more times than not, either picking my kids up from school or waiting for them to be done with soccer practice. I find it more convenient to throw my Kindle in my purse than a book!
Kindle Paperwhite Essentials Bundle including Kindle Paperwhite – Wifi, Ad-Supported, Amazon Leather Cover, and Power Adapter

Kindle Oasis – Now with adjustable warm light – Ad-Supported

Amazon 5ft USB to Micro-USB Cable (designed for use with Fire tablets and Kindle E-readers)

What Should I Read Next?
I am always looking for a book to add to my "Want To Read" list on GoodReads. If you've read something recently that you think I have to read, leave the book title in the comments! A few books I read recently that I really enjoyed are:
The Best of Friends by Lucinda Berry
Ghastly and Good by Debby Caruso