James Patterson is one of my favorite authors. I have been reading his books for a very very long time. Alex Cross and the Women's Murder Club are two of his book series that I love to read. Recently, James Patterson released another book, 20th Victim, part of his Women's Murder Club series. I was very lucky to get a copy on my Kindle, almost right away, from the library. That literally never happens! Though, I think the library is ordering extra copies of popular books while it's closed. Whatever the reason, I was very  happy I didn't have to wait long to read it!
*As an Amazon Affiliate, I earn from qualifying purchases*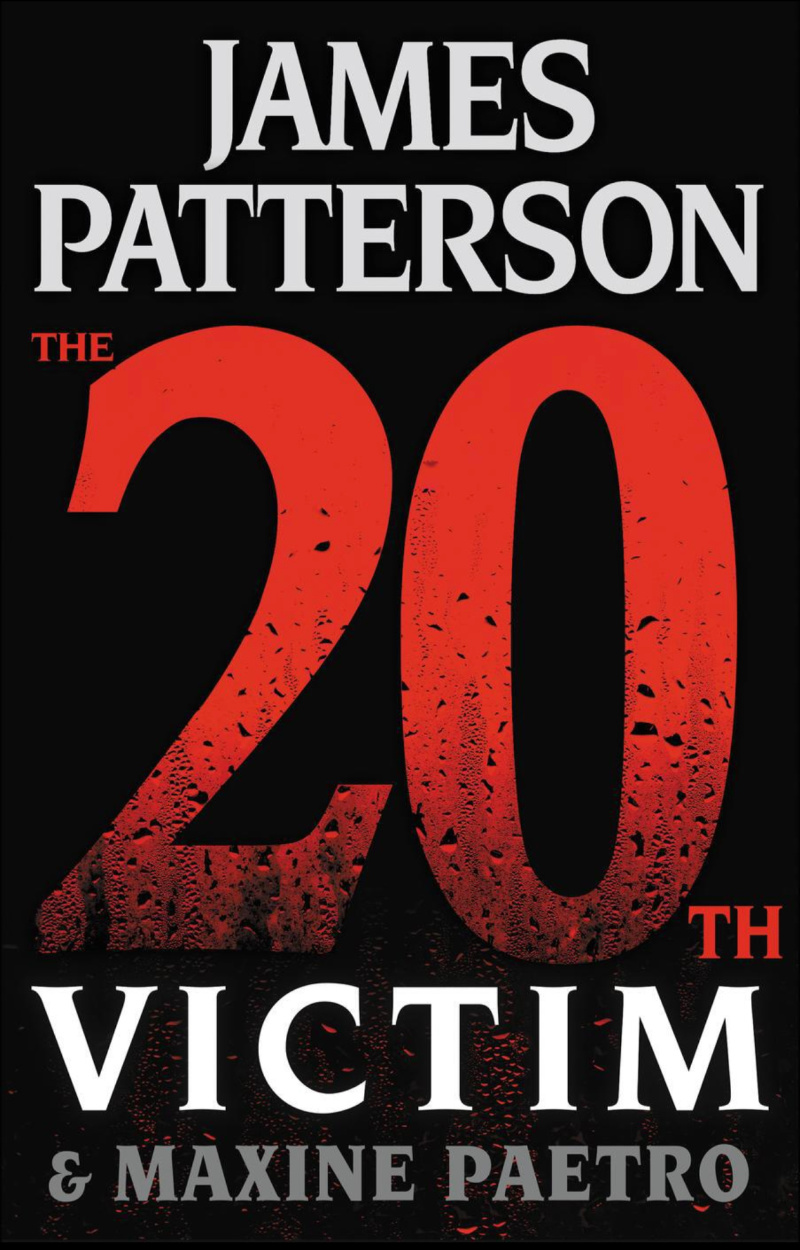 Women's Murder Club Series
What do you get when you combine a sergeant, a medical examiner, a crime reporter, and an assistant district attorney? You get the fearsome foursome that make up the Women's Murder Club! The four each work their day jobs, but always find time to get together at their favorite restaurant to officially and unofficially talk about cases. With their unique backgrounds, the foursome have helped each other solve cases and problems that, on their own, would have taken them much longer to solve.
The 20th Victim (Women's Murder Club (20))

The 19th Christmas (Women's Murder Club)

The 18th Abduction (Women's Murder Club (18))

About 20th Victim
From Amazon – 
Three victims, three bullets, three cities. The shooters' aim is as fearsomely precise as their target selection. When Lindsay realizes that the fallen men and women excel in a lucrative, criminal activity, she leads the charge in the manhunt for the killers. As the casualty list expands, fear and fascination with this suspicious shooting gallery galvanizes the country.
The victims were no angels, but are the shooters villains . . . or heroes?
My Thoughts
I liked this book a lot. It felt like the "old James Patterson". If you are familiar with his books, you may know what I'm talking about. The last Women's Murder Club book I read, as well as the last Alex Cross book I read, didn't feel like James Patterson. One of the things I like about this series is that he switches among the various characters so we see a little about what they are doing, thinking, etc. The last book or two, didn't really seem to have much of that. This book, however, made up for it! He also had a lot for Lindsay's husband, Joe. Which I liked a lot. I'm hoping that is a foreshadowing into future books and give Joe a bigger part!
The nice thing about the books in this series is that you can read them out of order, if you want to. Some things may not make much sense, but James Patterson does a good job filling in a little of the backstory. So you can catch on quickly. However, I would just read them in order…but I tend to be a rule follower so that could just be me!
Other Books You May Like
Reading is something I make time for every single day. Even if I only read one page, I still read every day. I tend to read a wide variety of genres. If you follow me on Goodreads, you would notice that! While I do tend to gravitate towards psychological thrillers, especially those with serial killers, I also like to read celebrity memoirs. One I read recently by Jessica Simpson, was really interesting to me. Other books I recommend are:
The Ballad of Songbirds and Snakes
Stillwater Girls by Minka Kent
The Ballad of Songbirds and Snakes is actually the prequel to the Hunger Games series! If you read that series, and enjoyed it, you may want to read the prequel that just came out! I enjoyed it! Everything I have read by Minka Kent is excellent. Especially Stillwater Girls! On June 12th, The Woods will be a series on Netflix! I can't wait to watch it!
What books do you recommend for me?