I read a lot of mystery, suspense, and thriller books. Sometimes the constant serial killer story is too much for me and I need a little break. One of my favorite types of books to read are memoirs or biographies. I find it super fascinating to read about someones life. When I saw that Jessica Simpson had a book out, I will admit, my initial motivation for reading it was because I thought she was a hot mess. I had seen an interview she did with Ellen Degeneres and it was a wreck. However, when I read Open Book, I learned so much about Jessica Simpson and it was nothing like I had assumed. And this, ladies and gentleman, is why we should never assume anything!
*As an Amazon Affiliate, I earn from qualifying purchases*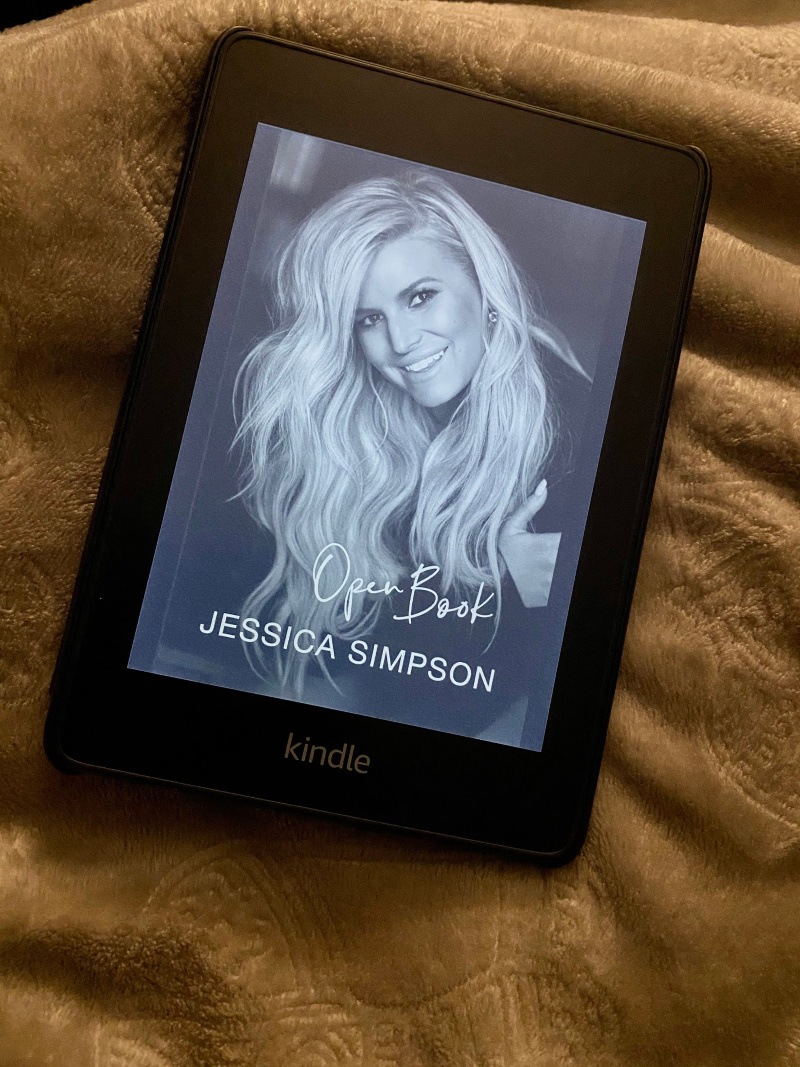 Open Book

Jessica Simpson Womens Plush Marshmallow Slide On House Slipper Clog with Memory Foam

The Dukes of Hazzard (Unrated Widescreen Edition)

About Jessica Simpson and Open Book
From Amazon –
Jessica reveals for the first time her inner monologue and most intimate struggles. Guided by the journals she's kept since age fifteen, and brimming with her unique humor and down-to-earth humanity, Open Book is as inspiring as it is entertaining.

This was supposed to be a very different book. Five years ago, Jessica Simpson was approached to write a motivational guide to living your best life. She walked away from the offer, and nobody understood why. The truth is that she didn't want to lie.

Jessica couldn't be authentic with her readers if she wasn't fully honest with herself first.

Now America's Sweetheart, preacher's daughter, pop phenomenon, reality tv pioneer, and the billion-dollar fashion mogul invites readers on a remarkable journey, examining a life that blessed her with the compassion to help others, but also burdened her with an almost crippling need to please. Open Book is Jessica Simpson using her voice, heart, soul, and humor to share things she's never shared before.

First celebrated for her voice, she became one of the most talked-about women in the world, whether for music and fashion, her relationship struggles, or as a walking blonde joke. But now, instead of being talked about, Jessica is doing the talking. Her book shares the wisdom and inspirations she's learned and shows the real woman behind all the pop-culture cliché's — "chicken or fish," "Daisy Duke," "football jinx," "mom jeans," "sexual napalm…" and more. Open Book is an opportunity to laugh and cry with a close friend, one that will inspire you to live your best, most authentic life, now that she is finally living hers.
My thoughts
First of all, I had no idea Jessica Simpson was as successful as she is. I remember liking some of her older songs years ago. I also remember enjoying the few episodes of Newlyweds that I saw. It was one of my first times seeing a reality tv show and I was hooked on them! Remember, I said I liked reading about a persons life…I also liked watching it too! Especially if it was vastly different from my own life.
Second of all, not only did I not know that Jessica Simpson was that successful, I also didn't know that she made it her life's mission to help people. I didn't know that she felt like her ability to sing was God's way of telling her to use her voice and ability for good. And she did. I found it fascinating to read about her times on various military bases and how greatly moved she was by meeting the troops and how much it meant to her.
And finally, I was VERY interested in the sections she wrote about the men she dated and/or married. Despite her relationship ending with her ex-husband, Nick Lachey, she really thought highly of him. And it showed by the way she wrote about him. Sure, she mentioned both of their issues in the relationship, but it doesn't seem like she has any ill feelings. As for another man she dated, John Mayer, I learned that he is a total dog. Read it…tell me what you think of him after reading it!