It's no secret…I am a huge fan of Colleen Hoover. Verity is one of my favorite books she has written. I don't typically re-read books, but this book is one that I want to read over again. This book is so popular, that there is a Facebook group to discuss the book. The theories about this book that fans have come up with are crazy! So, when I saw that Colleen Hoover had another book coming out, I couldn't' wait to read it. Since I am laid up from knee surgery, I read her latest book, Reminders of Him, in one day. I have nothing by time to read and watch Netflix!
*As an Amazon Affiliate, I earn from qualifying purchases*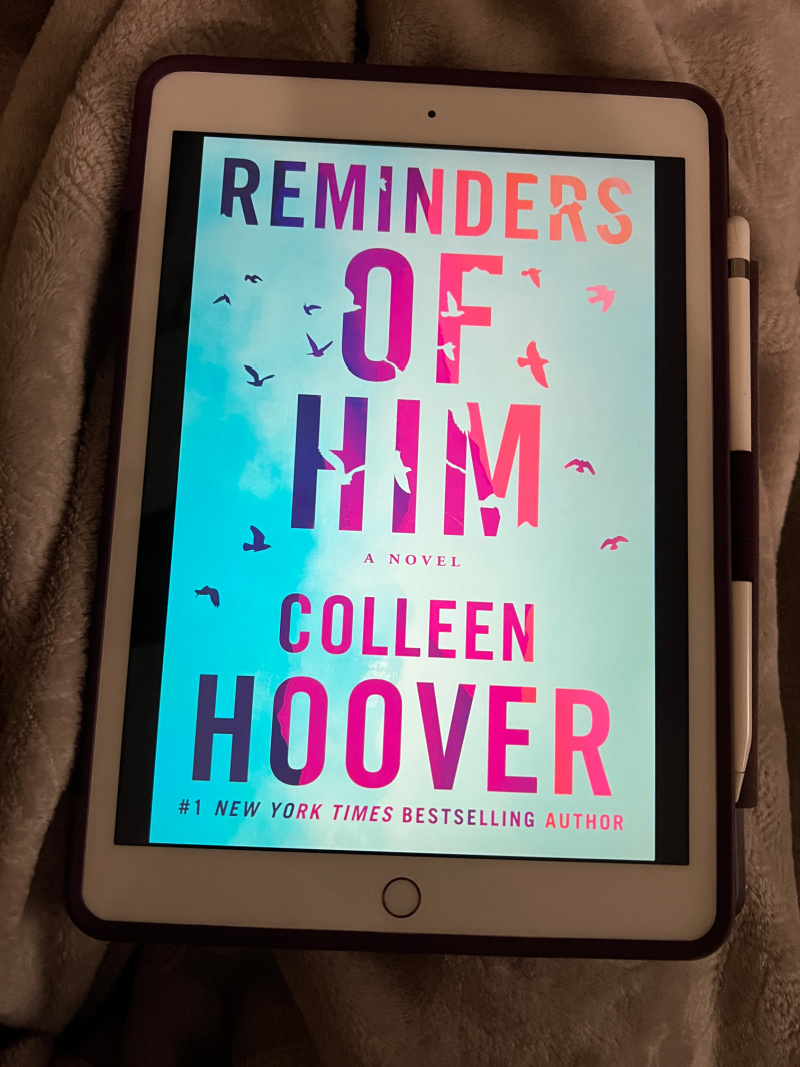 Introducing Kindle Paperwhite Signature Edition (32 GB) – With a 6.8

Reminders of Him: A Novel

CoBak Kindle Paperwhite Case – All New PU Leather Cover with Auto Sleep Wake Feature for Kindle Paperwhite 11th Generation 6.8

About Reminders of Him by Colleen Hoover
From Amazon –
After serving five years in prison for a tragic mistake, Kenna Rowan returns to the town where it all went wrong, hoping to reunite with her four-year-old daughter. But the bridges Kenna burned are proving impossible to rebuild. Everyone in her daughter's life is determined to shut Kenna out, no matter how hard she works to prove herself.

The only person who hasn't closed the door on her completely is Ledger Ward, a local bar owner and one of the few remaining links to Kenna's daughter. But if anyone were to discover how Ledger is slowly becoming an important part of Kenna's life, both would risk losing the trust of everyone important to them.

The two form a connection despite the pressure surrounding them, but as their romance grows, so does the risk. Kenna must find a way to absolve the mistakes of her past in order to build a future out of hope and healing.
My Thoughts
This book was fantastic! The thing I like most about reading is when a book makes you feel something. A good author allows their readers to feel something by painting an emotional picture with their words. Colleen Hoover does a fantastic job doing just that with Reminders of Him. When a book can make you cry, you know that author has done something right! I started reading this book when I woke up and I didn't stop (besides to eat and do my leg exercises) until I finished it. It was that good! Like every other book by this author, I highly recommend it.
Regretting You

Layla

Heart Bones

Verity

November 9: A Novel

It Ends with Us: A Novel

Never Never: The complete series

Colleen Hoover on Social Media
When I like an author, I tend to follow them on social media. Colleen Hoover's Instagram page is one of my favorites. She shares her books, but also shares her humorous side! Definitely check it out! You won't be disappointed! While you're there, feel free to check out my Instagram page, as well!
What Should I Read Next?
Being laid up for a long time, recovering from surgery, can take its toll. Thankfully I love to read and literally do that all day long. What I would love is to add a few more books to my "to read next" list. So tell me, what should I add to my list?