The other day, I was on the Likewise app looking for book recommendations. Which, if you haven't checked this app out, you need to! Simply by putting in the books, movies, TV shows, and podcasts that you like, the app starts suggesting other things you may like! How cool is that? Check out my profile on Likewise. Anyway, the app suggested a YA book series (you know how I love series books) by Kiera Cass called The Selection. Most importantly, there are five books in the series, which is something I love, so I decided to give the book a try.
*As an Amazon Affiliate, I earn from qualifying purchases*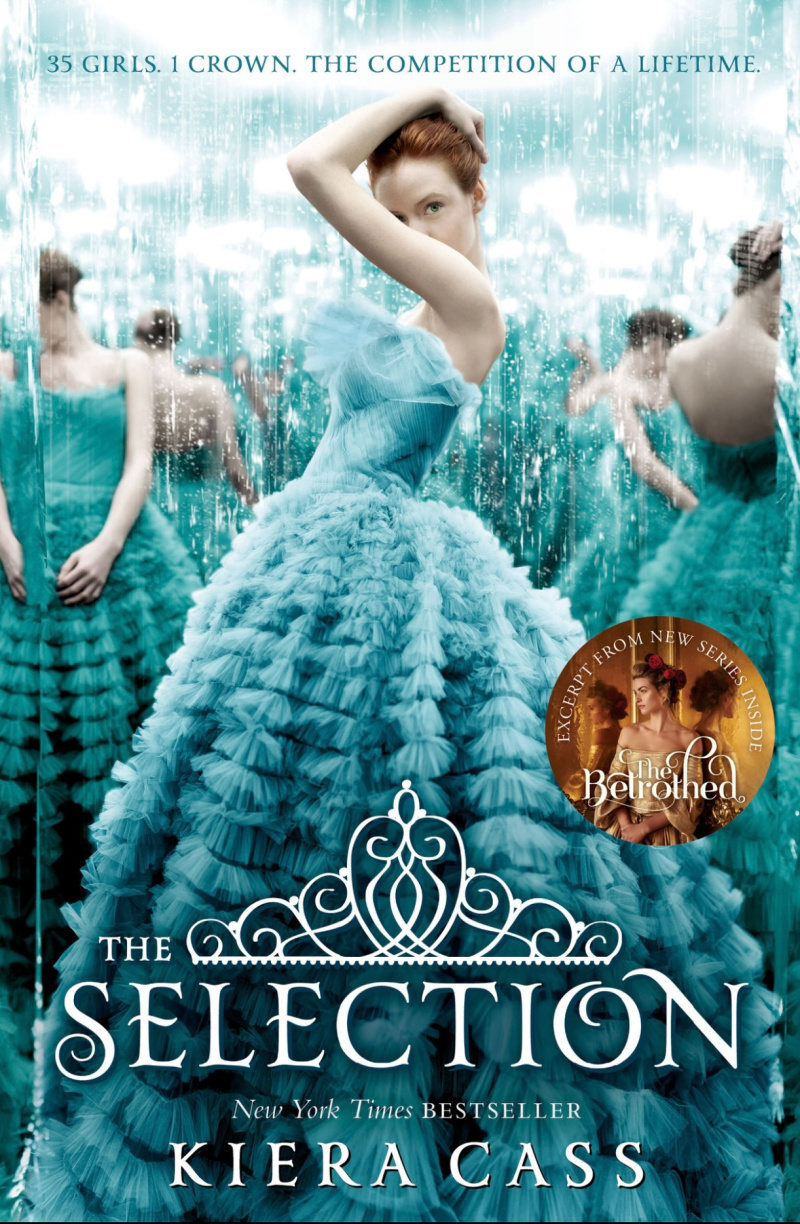 [By Kiera Cass ] The Selection 5-Book Box Set: The Complete Series (Paperback)【2018】by Kiera Cass (Author) (Paperback)

Happily Ever After: Companion to the Selection Series (The Selection Novella)

The Queen: A Novella (Kindle Single) (The selection)

About The Selection by Kiera Cass
From Amazon –
Thirty-five beautiful girls. Thirty-five beautiful rivals…

It's the chance of a lifetime and 17-year-old America Singer should feel lucky. She has been chosen for The Selection, a reality TV lottery in which the special few compete for gorgeous Prince Maxon's love.

Swept up in a world of elaborate gowns, glittering jewels and decadent feasts, America is living a new and glamorous life. And the prince takes a special interest in her, much to the outrage of the others.

Rivalry within The Selection is fierce and not all of the girls are prepared to play by the rules. But what they don't know is that America has a secret – one which could throw the whole competition… and change her life forever.
My Thoughts on The Selection
Normally, this type of story wouldn't be something I would gravitate towards. However, when I was reading the description, it reminded me of Hunger Games meets Divergent meets a fairytale and I became interested. Right from the get go, I was loving this book. I don't know if there is a movie based on these books or not, but there should be a movie! Like every other book I really get into, this book only took me about two days to read. I immediately tried to download the second book, but I had to put a hold on it at the library. As a result, not being able to read the next book in the series right now is absolutely killing me!
Kindle Paperwhite Essentials Bundle including Kindle Paperwhite – Wifi, Ad-Supported, Amazon Leather Cover, and Power Adapter

Kindle – Now with a Built-in Front Light – Black – Ad-Supported

Kindle Paperwhite – Now Waterproof with 2x the Storage – Ad-Supported

Deals on Kindles
Right now, Amazon is running amazing deals on their Kindles! Above, I linked a bundle with my favorite Kindle, the Paperwhite. I also linked the Paperwhite separately. The middle Kindle is only $64 right now! It has a front light, 8gb of storage, and would make the perfect gift for any reader in your life! What makes that Kindle different from the Kindle Paperwhite is that it has a lower resolution and it is not waterproof. While you're checking out the Kindle's, be sure to also check out the Kindle Unlimited Membership Plans.
Other Books to Read
Subsequently, I've read quite a few books this year. As a result, a few that I think you should check out are:
Regretting You by Colleen Hoover
Verity, Psychological Thriller by Colleen Hoover
Minka Kent, The Watcher Girl Thriller
Leave me a comment with what book I should read next! I am always looking to add books to my "must read" list! Above all, the genre doesn't matter! I like all different types of books. In fact, if you have a memoir or nonfiction book you recommend, let me know!