Reading is one of my passions. I would read all day, every day, if I could. There are a few things I look for when I am looking for a book to read. First, I look for books by authors I have read before; second, I look for series books; and third, I look for books with serial killers. Happy Everything, part of the Merry Hanukkah series by Debby Caruso has two of those three things! I'll let you guess which one it doesn't have! When I was asked if I would like to receive a copy of this book for the purpose of this review, I jumped at the chance.
*As an Amazon Associate, I earn from qualifying purchases*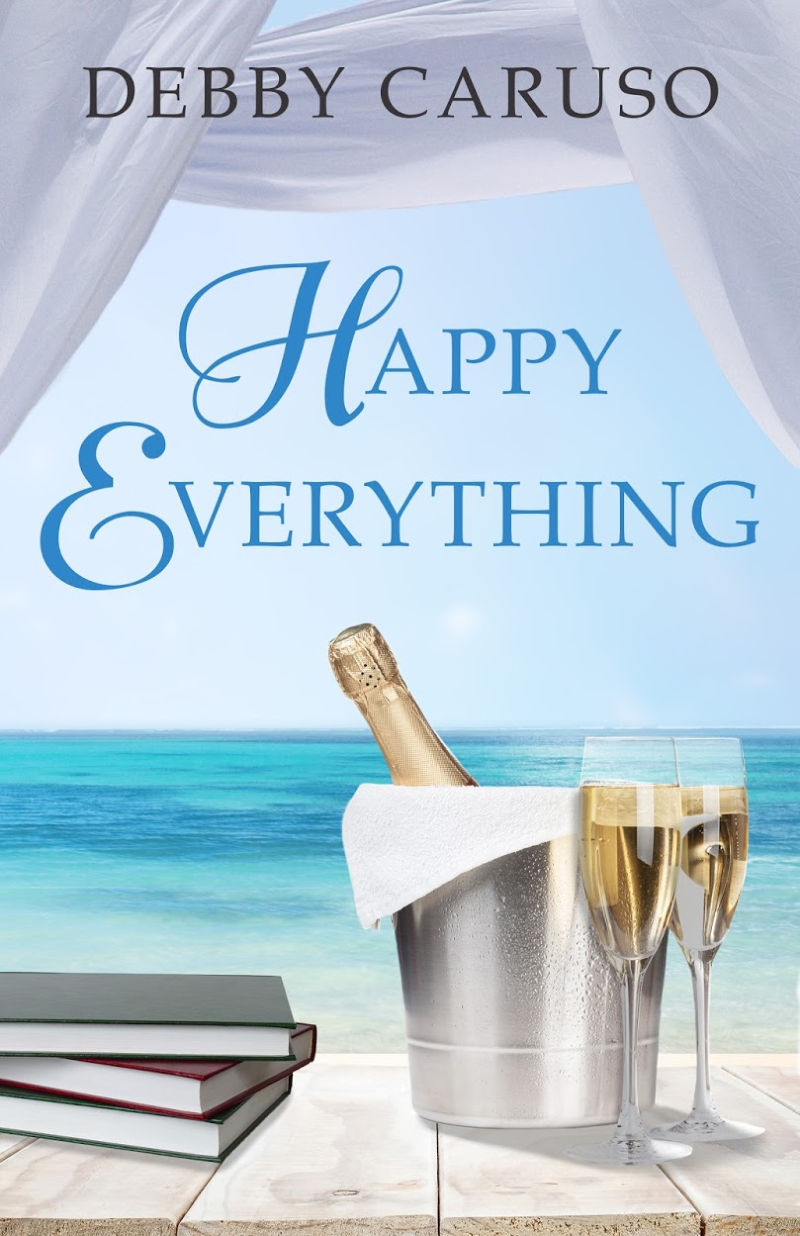 About the Merry Hanukkah Series
So like I mentioned above, I love series books. I get super invested in the characters, almost like they are my friends, and I want to read more and more books with those same characters. The first book in the Merry Hanukkah series (Merry Hanukkah) introduces us to Rhonda and James and the joys of blending their two lives and families together. When I finished that book, I truly hoped that Debby Caruso had another book started with Rhonda and James. She did not disappoint!
Kindle Paperwhite – Now Waterproof with 2x the Storage – Includes Special Offers

All-new Kindle Paperwhite Water-Safe Fabric Cover (10th Generation-2018), Charcoal Black

WANPOOL Hand Strap Holder for Kindle / Paperwhite / Voyage / Oasis 6 Inch, Plus Protective Felt Cover Pouch Bag

Happy Everything by Debby Caruso
From Amazon
Happy Everything is the ongoing story of Rhonda and James,following them from Merry Hanukkah directly into the much anticipated second installment in the Merry Hanukkah series. Everyone's favorite newlyweds have settled into married life, but now it's Dez and Jack's turn to make it official. In typical Rhonda fashion, she's determined to give her best friend Dez the best bridal shower ever, all while juggling yet another work crisis and still trying desperately to fit in to her new family situation. Unfortunately, Aunt Bunny is diagnosed with cancer, and the entire family starts coming apart at the seams. Rhonda and James step in to help support Uncle Ben any way they can, but it's never enough for Rhonda's incorrigible mother-in-law, Vivian. Will Vivian's constant meddling finally cause Rhonda and James irreparable damage? Is there any way that Rhonda can pull the family together by hosting both Passover and Easter on the same weekend? Why is Rhonda's Dad suddenly dating someone much younger than him? And how can Rhonda come up with a new and exciting way to sell protein bars? Follow Rhonda into this new chapter of her life, where success hinges on the latest and greatest ad campaign, and her personal triumphs are determined by how much she can do for others. Journey with her as she begins to slowly realize that she can't be all things to all people; even the ones you love the most.
Happy Everything (Merry Hanukkah)

My Thoughts
Debby Caruso is a writing genius! The best part of the Merry Hanukkah series are the characters. Each character in this book makes you feel like they are your friend or someone you want to make your friend! I literally can see someone in my real life, in each of the characters. Especially Rhonda's mother in-law, Vivian. I think everyone has a Vivian in their life! This was one of those books, just like Merry Hanukkah, that I could not put down. I can't tell you how many nights I stayed up longer than I should, just so I could get my Rhonda fix!
I'm really hoping there is a third book coming in this series. I would really love to know more about some of the other characters. For instance, why is Vivian the way she is? What is her backstory? Everyone has a backstory. I'd also love to see Rhonda and James have a baby. Although, I suspect they are waiting to further their careers a bit more before that happens…but I'd still love to see it happen.
Crossing Lex

Merry Hanukkah

Happy Everything (Merry Hanukkah)