Imagine being a single mother and finding your child smoking pot in a public restroom. That would be pretty shocking, right? Well, let's take things a step further, and imagine also finding out that your other child is sneaking out and drinking with friends. You need to take drastic steps to turn your children around, right? Right! In the great book, The Family Journal by Carolyn Brown, that is exactly what main character, Lily Anderson was facing.
*As an Amazon Affiliate, I earn from qualifying purchases*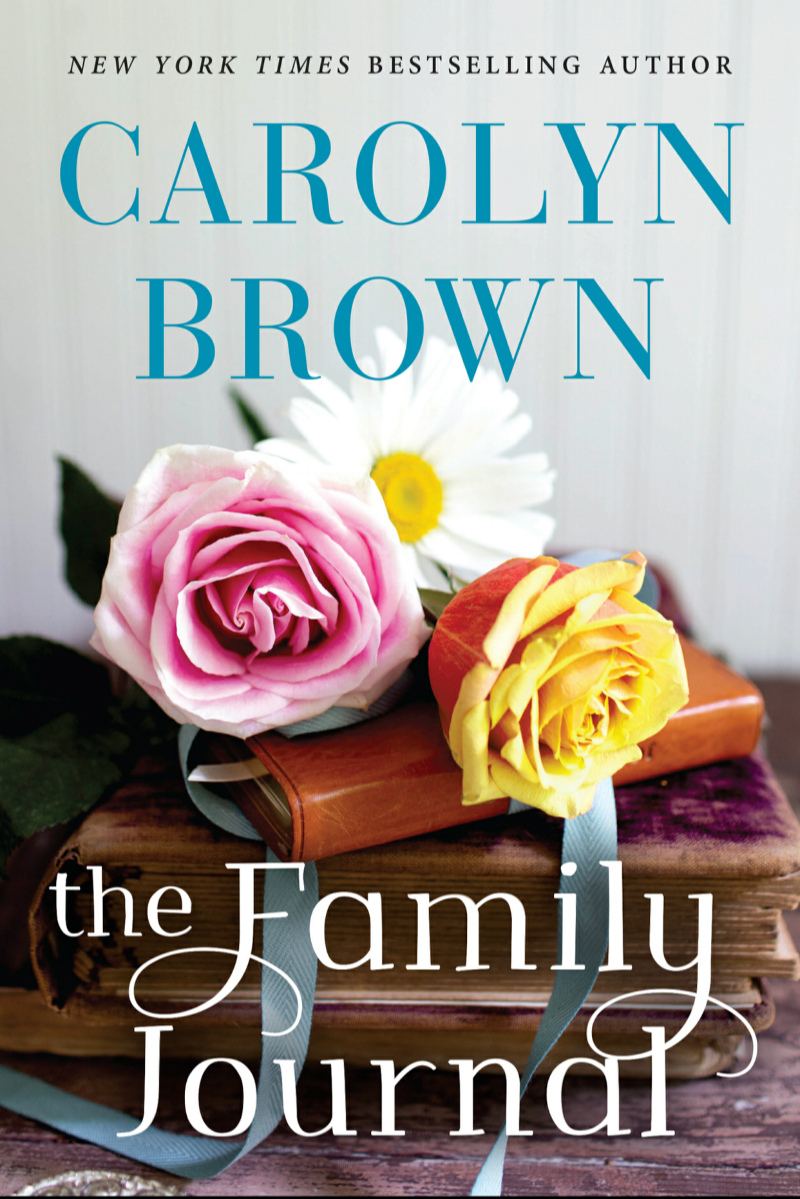 TFY Security Hand Strap with Leather Belt Holder Stand Compatible with Kindle Voyage, 6Inch / Kindle Paperwhite/Kindle Fire 6Inch

Kindle Paperwhite – Now Waterproof with 2x the Storage – Includes Special Offers

All-new Kindle Paperwhite Water-Safe Fabric Cover (10th Generation-2018), Charcoal Black

The Family Journal by Carolyn Brown
I've read one or two other books by Carolyn Brown and I absolutely loved them. When I saw The Family Journal, I knew I had to read it! This book was like the others I had read by the same author, in the sense that I could not put the book down.
Book Description from Amazon
At the end of her rope, single mom Lily Anderson is determined to move her rebellious children in the right direction. That means taking away their cell phones, tablets, and computers—at least temporarily—and moving to the house where Lily grew up in the rural town of Comfort, Texas. But Lily has a bigger challenge than two sulking kids.

The house comes with Mack Cooper, high school teacher and handsome longtime renter. The arrangement: just housemates. But Mack's devoted attention to the kids starts to warm Lily's resistant heart. Then Lily finds an old leather-bound book in which five generations of her female ancestors shared their struggles and dreams. To Lily, it's a bracing reminder about the importance of family…and love.

Now it's time for Lily to add an adventurous new chapter to the cherished family journal—by embracing a fresh start and taking a chance on a man who could make her house a home.
The Family Journal

The Perfect Dress

The Empty Nesters

My Thoughts
I already told you that I could not put the book down! That seems to be the theme lately with the books I've read. But, then again, when I like an author, I tend to read everything they write. Like James Patterson. He's one of my favorite authors, so I read everything he writes. The same holds true with Carolyn Brown. I have read a few of her books and I plan on reading more!
In The Family Journal, Lily Anderson finds a journal in her moms things. This journal was written in by the women in her family. Not only does Lily learn about the strong women in her family that came before her, but she shares that journal with her daughter, which helped repair their relationship. As much as Lily Anderson and her daughter loved reading the various passages in the journal, I also enjoyed reading them. It made me stop and think about what the women in my family would write about if they had a journal like that to pass down.
About Kindle Unlimited
I read all of my books on my Kindle Paperwhite or with my Kindle app on my iPhone. Why? Well, first of all, why not?! No seriously…I choose to use a Kindle Paperwhite because I spend a lot of my time sitting at my kids schools or sports practices. The Kindle is small and easy to just throw in my purse, unlike a big hardcover book. One of the things I really like is the Kindle Unlimited Membership Plans
. With this plan, I can have access to thousands and thousands of books each month! Try out Kindle Unlimited for FREE for the first month. If you don't like it, cancel it! But I bet you will love it as much as I do!
What Should I Read Next?