I don't know about you, but I when I like an author, I have to read everything that author puts out. For instance, I really like Bella Forrest. So much so, I have read almost every book she has published in her  A Shade of a Vampire Series. We're talking like 80+ books in that series so far. Brenda Novak is another author I enjoy reading. When I saw she had a new book out, Before we were Strangers, I knew I had to read it. And let me tell you, it did not disappoint. It had me turning the pages and reading late into the night like her other books have done. This mystery romance had me hooked!
*As an Amazon Affiliate, I earn from qualifying purchases*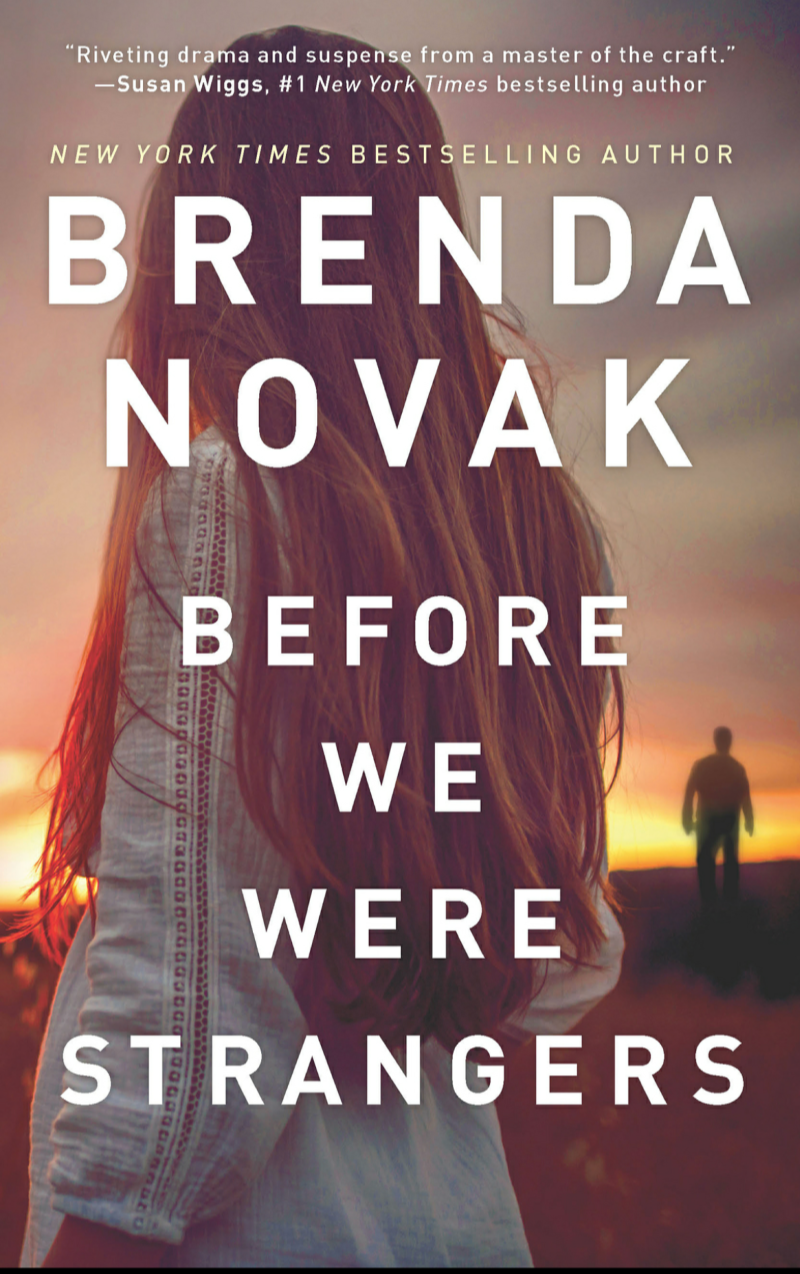 Kindle Paperwhite – Now Waterproof with 2x the Storage – Includes Special Offers

Amazon 5W USB Official OEM Charger and Power Adapter for Fire Tablets and Kindle eReaders – Black

All-new Kindle Paperwhite Water-Safe Fabric Cover (10th Generation-2018), Charcoal Black

About This Mystery Romance Novel
I typically read psychological thrillers. You know, the books that scare you while you are reading them. However, I also like romance books, as well. Not so much the books filled with sex scenes, though I did read Fifty Shades of Grey
, but the stories that has two main characters finding love. You know, in a Hallmark Movie kind of way! Sometimes you just need a little happy ending, with a side of love, thrown into a good mystery!
About the book, From Amazon
Something happened to her mother that night. Something no one wants to talk about. But she's determined to uncover her family's dark secrets, even if they bury her.

Five-year-old Sloane McBride couldn't sleep that night. Her parents were arguing again, their harsh words heating the cool autumn air. And then there was that other sound—the ominous thump before all went quiet.

In the morning, her mother was gone.

The official story was that she left. Her loving, devoted mother! That hadn't sat any better at the time than it did when Sloane moved out at eighteen, anxious to leave her small Texas hometown in search of anywhere else. But not even a fresh start working as a model in New York could keep the nightmares at bay. Or her fears that the domineering father she grew up with wasn't just difficult—he was deadly.

Now another traumatic loss forces Sloane to realize she owes it to her mother to find out the truth, even if it means returning to a small town full of secrets and lies, a jilted ex-boyfriend, and a father and brother who'd rather see her silenced. But as Sloane starts digging into the past, the question isn't whether she can uncover what really happened that night…it's what will remain of her family if she does?
Her Darkest Nightmare (Dr. Evelyn Talbot Novels Book 1)

Before We Were Strangers

Hello Again (Dr. Evelyn Talbot Novels Book 2)

My Thoughts
Like every other book I have read by Brenda Novak, I loved it! It's very hard to review this book, without giving things away. So I will suffice it to say that things are at all the way they seem. Just when you think you have it figured out, a twist is thrown at you. However, with that said, Brenda Novak does an excellent job of tying up loose ends and giving the reader exactly what they want. It took me about three days to read this book. We traveled to Florida last week for a soccer tournament. I read the entire time we were on the plane, as well as at the gate in between flights. I also read a few nights when I couldn't fall asleep. When I say I couldn't put this book down, I really could not put it down.
Do You have a Kindle?
One of my absolute favorite things I own is my Kindle Paperwhite
. It's lightweight and can fit in my purse. Which made it super easy for me to take on the airplane. I simply stored a few books on it and I was good to go. The battery lasts for weeks! It's truly amazing. With my Kindle Paperwhite, I also have a subscription to Kindle Unlimited. Since I spend so much of my time sitting and waiting for kids to be done with school or sports, I read a lot. With Kindle Unlimited, I have access to thousands of books that I can read for free! Check out the Kindle Unlimited Membership Plans
and see if that is something you would like to try out. Your first month is absolutely free! So check out Kindle unlimited and read this great mystery romance novel and more!