I love when people recommend books to me. Back in December, it was recommended that I read The Silent Patient by Alex Michaelides. I had to place a hold on it through the library and wait until it was my turn to download it onto my Kindle Paperwhite. It took three months to get to my turn, but the wait to read The Silent Patient was more than worth it. Imagine reading a book that has you literally holding your breath as you read it, all while having your mind running every which way to figure it out. That was me. The entire time.
*As an Amazon Affiliate, I earn from qualifying purchases*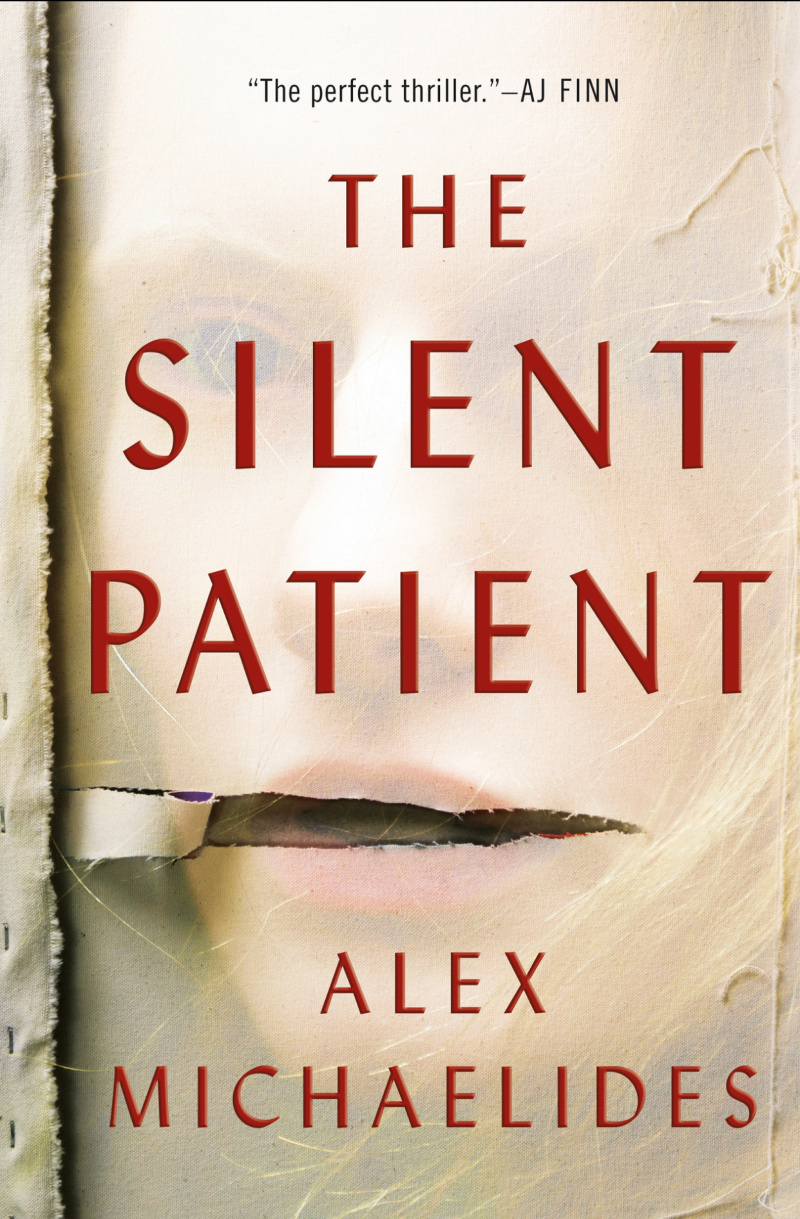 All-new Kindle Paperwhite Water-Safe Fabric Cover (10th Generation-2018), Charcoal Black

Kindle Paperwhite – Now Waterproof with 2x the Storage – Includes Special Offers

Amazon 5W USB Official OEM Charger and Power Adapter for Fire Tablets and Kindle eReaders – Black

About The Silent Patient
From Amazon –
Alicia Berenson's life is seemingly perfect. A famous painter married to an in-demand fashion photographer, she lives in a grand house with big windows overlooking a park in one of London's most desirable areas. One evening her husband Gabriel returns home late from a fashion shoot, and Alicia shoots him five times in the face, and then never speaks another word.

Alicia's refusal to talk, or give any kind of explanation, turns a domestic tragedy into something far grander, a mystery that captures the public imagination and casts Alicia into notoriety. The price of her art skyrockets, and she, the silent patient, is hidden away from the tabloids and spotlight at the Grove, a secure forensic unit in North London.

Theo Faber is a criminal psychotherapist who has waited a long time for the opportunity to work with Alicia. His determination to get her to talk and unravel the mystery of why she shot her husband takes him down a twisting path into his own motivations—a search for the truth that threatens to consume him….
My Thoughts on the Alex Michaelides Psychological Thriller
First off, since I read ALL of my books on Kindle, I have to either get books using my Kindle Unlimited membership or through my library. With this particular book, I put a hold on it through the library. Like I mentioned earlier, it took me nearly three months until it was my turn to read it. It took me about the first 50 pages to get into the book. I'm not one to quit a book when I start one, so I pushed on. Boy was I glad I did! The twists and turns this book took were amazing. At one point, I was pretty certain I knew "who done it". Boy was I wrong! The genius way Alex Michaelides tied of the ending and showed us what really happened, took my breath away. I truly hope this book becomes a movie. In fact, it should be directed by M. Night Shyamalan. Seriously.
The Silent Patient

Spare Room: "The scariest, creepiest and best psychological suspense you'll read this year" – Lee Child

The Perfect Family: An unputdownable psychological thriller with a heartstopping twist

Other Books You May Enjoy
I tend to read a lot of psychological thrillers, like this book written by Alex Michaelides. Besides psychological thrillers, I like to read series books, some romance (more sappy, happy ending type), and any other book that is recommended to me. Some books I've read recently that I really enjoyed are:
As always, if you have a book that you just read, that you really enjoyed and think I should read it, let me know! I am always looking for new books to read! Especially now that we are stuck inside and reading is all I do right now!