It's summer and so far I have spent more time than I care to admit reading. My son is doing summer school and I've been hanging out near the school (it's 30 minutes from our house) reading most of the time he's there. If you remember, series books are my favorite. I try to read them as often as possible. The book I just finished reading, not too long ago, is part of the Frost Easton series, called The Night Bird by Brian Freeman.
*As an Amazon Associate, I earn from qualifying purchases*
The Night Bird
 by Brian Freeman, is a book that I received as part of the Amazon First Reads program (formally known as the Kindle First program). The first line of the description had me hooked:
What if you had to relive your most terrifying memory…over and over?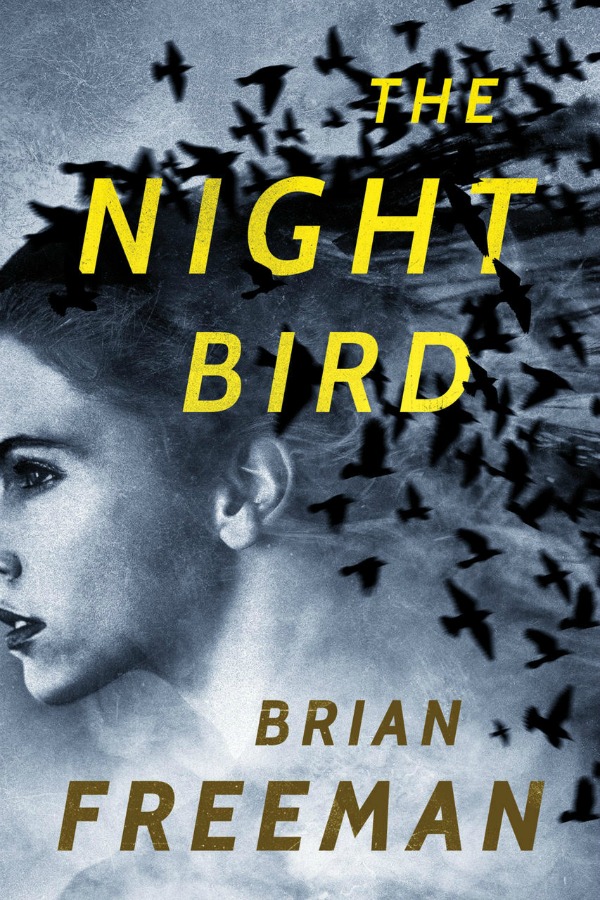 For me, I need to be able to connect with the book somehow. Whether it be with one of the characters, the theme, etc. With this particular book, I couldn't help think about what it would be like to relive my most terrifying memory over and over. I had to see what happened in the book.
About The Night Bird (Frost Easton series)
From Amazon –
Homicide detective Frost Easton doesn't like coincidences. When a series of bizarre deaths rock San Francisco—as seemingly random women suffer violent psychotic breaks—Frost looks for a connection that leads him to psychiatrist Francesca Stein. Frankie's controversial therapy helps people erase their most terrifying memories…and all the victims were her patients.

As Frost and Frankie carry out their own investigations, the case becomes increasingly personal—and dangerous. Long-submerged secrets surface as someone called the Night Bird taunts the pair with cryptic messages pertaining to the deaths. Soon Frankie is forced to confront strange gaps in her own memory, and Frost faces a killer who knows the detective's worst fears.

As the body count rises and the Night Bird circles ever closer, a dedicated cop and a brilliant doctor race to solve the puzzle before a cunning killer claims another victim.
From the moment I started this book, I couldn't stop. I couldn't help but wonder, if given the chance, would I want the opportunity to erase my most terrifying memory? Is that something we should allow people to have the opportunity to do? After reading the book, I can honestly say, that is NOT something I would want the ability to do! As tempting as it would be to get rid of bad memories, I'm good with keeping them tucked away where I can remember them if I want to!
What Do You Think?
Interested yet? The Night Bird is free with Kindle Unlimited. Don't have a Kindle Unlimited account? Well guess what…this is your lucky day! Right now, for Amazon Prime day, they are running a promotion that you can get three months of Kindle Unlimited for just $0.99! Say what?!? Simply click on the banner below and get started!
For more books by Brian Freeman, visit his website at
brianfreemanbooks.com
. He has several sets of series books that I want to start reading! Please leave me a comment and let me know what you think of this book!