Do you ever sit there wondering what in the world to get certain people in your life? They seem to have everything or they are the type of person to pick up whatever they want, whenever they want. It's beyond frustrating. Until you sit down and really think about the person and their interests. For instance…they like to read. Sure you could get them a gift card to their favorite book store, but think outside the box a bit. That's what makes this list of book lover gifts so perfect!
*As an Amazon Associate, I earn from qualifying purchases*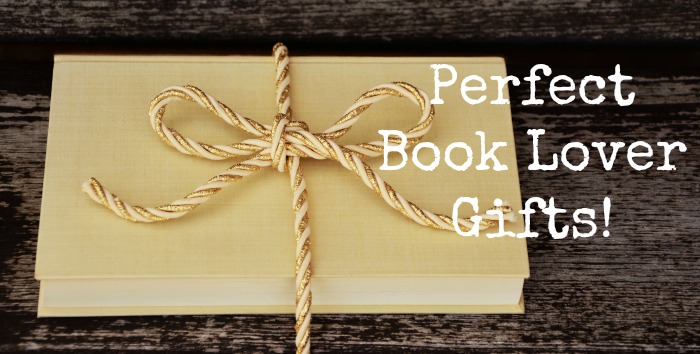 Book Lover Gifts
One of the best gifts, something I use EVERY SINGLE DAY (not even joking) that I ever got was my Kindle Paperwhite. Since I spend a lot of time in my car, waiting on my kids while they are at their sports practices, I make sure I always have my Kindle Paperwhite with me and loaded with books. Since it holds over a thousand books at once, I am never left without something to read (especially the newest Alex Cross book).
Kindle Paperwhite E-reader – Black, 6

ISeeSee Kindle Paperwhite Case Cover SmartShell Holding Case for Kindle Paperwhite fits all Paperwhite generations(New Paperwhite 2012, 2013, 2015 and 2016 Versions)Black

If you are going with a Kindle or they already have a Kindle, then the next idea on the quest for book lover gifts is Kindle Unlimited. If you aren't familiar with it, Kindle Unlimited allows you to borrow books from Amazon for a small monthly fee. Want to check it out first? Sign up for the FREE 30 day trial!
Do they prefer to hold actual books? I know many people think I'm crazy for not wanting to actually hold a book in my hands. Or smell that book smell. You know what smell I'm talking about. When I was a kid, I used to love going to the library to smell the books. If that's the case, then these book smell candles are perfect for them!
Scented Candles The Library Set – Includes Antique Books, New Books and Ancient Scrolls – 3 x 4 ounce Natural Soy Wax – Literary Gifts For Book Nerds

For those that like to borrow books from their local library or read outside at the park, then you have to get them one of these adorable bags for carrying their books!
Book Bag Shopper Tote Bag 16 x 15in

Out of Print Banned Book Tote Bag, 15 X 17 Inches

Out of Print Library Card Tote Bag Natural, 14 X 18 Inches

CafePress – Gilmore Girls: Book Lovers – Natural Canvas Tote Bag, Cloth Shopping Bag

I Like Big Books And I Cannot Lie Funny Cotton Canvas Tote Bag Reusable by BeeGeeTees® (Black Handle)

OK…so I admit, I am partial to the "I Like Big Books and I Cannot Lie" bag…I may have to order that one! Pick your favorite bag, add your favorite book, a few snacks, etc and you have a super cute gift!
Book Lover Gifts for Aspiring Authors
This last set of gift ideas are my personal favorite. They are perfect for that aspiring author or book lover that loves to keep a journal. These unique journals have an entire book written within the journal…as the lines you write on! I have been eyeing one of these journals for a couple years!
A Novel Journal: The Adventures of Sherlock Holmes

A Novel Journal: Little Women

A Novel Journal: Pride and Prejudice

A Novel Journal: Anne of Green Gables

A Novel Journal: The Brothers Grimm

A Novel Journal: Dracula

A Novel Journal: The Wizard of Oz

A Novel Journal: Emma

Pick up one of these journals, a cute bag from above, a fancy pen or those Paper Mate Inkjoy Gel Pens
 that don't smear and are so nice to write with (and this is an amazing price for them), add a couple snacks and you have a truly unique book lover gift to give a friend of family member!
If you have other ideas, let me know! I am always looking for unique gift ideas!