Books are a huge part of our lives in our house. Growing up, I loved to read. Going to the library was one of my favorite things. Even to this day, as an adult, I love going to the library. There's something about being surrounded by books. When she was younger, my daughter would only check out or ask us to buy her non-fiction books because she felt that if she was going to read, she needed to be learning something. Over the course of the summer, she started branching out and has found quite a few fiction books that she really enjoys! Here are her top 10 books for tween girls!
*As an Amazon Associate, I earn from qualifying purchases*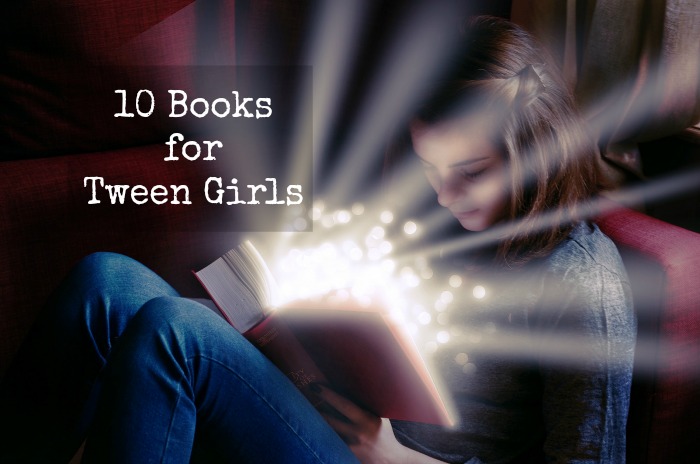 10 Books for Tween Girls
Below are 10 books for tween girls that my 10, almost 11 year old daughter, really enjoys reading. There is definitely something for everyone! Pick up a few for Christmas and birthday gifts. I don't know about you, but I always like to make sure I give the kids books as part of their gifts!
Among the Hidden (Shadow Children 1)
Harriet the Spy
Diary of a Wimpy Kid
I Survived series
Warriors series
Roller Girl
Awkward
Kristy's Great Idea Graphic Novel
Wonder
Who Was series
She definitely has an eclectic taste in books so there is surely something here for everyone. I personally am a fan of
series books
, so I like when I can find a good series for my kids to read. When you find a series they like, it ensures that they will have more to read and we want them to continue reading for pleasure! It makes having to read school issued books much easier!
So there you have it, 10+ books for tween girls. What books would you add to the list? I'd love to help my daughter (and other girls) find books they would love to read!