The holidays are my favorite time of the year. As soon as the Hallmark Channel starts advertising their holiday movie lineup, I start programming the DVR. So when the author, Debby Caruso asked me if I would like an advanced copy of her newest book, Merry Hanukkah, it was an easy answer. Of course I did! Holiday movies are my favorite; reading is my favorite; combine the two into an epic holiday book…GENIUS!
*As an Amazon Associate, I earn from qualifying purchases*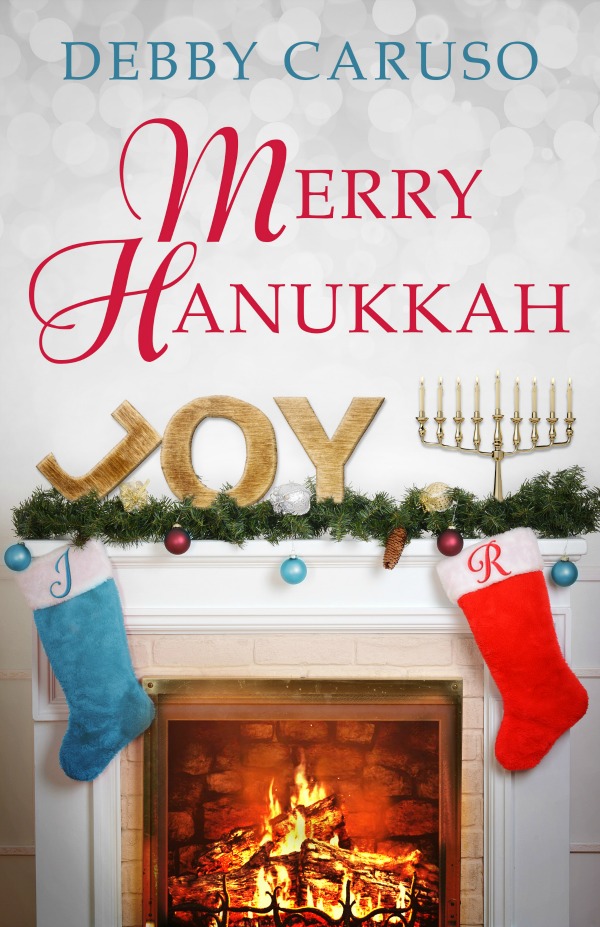 About Merry Hanukkah by Debby Caruso
From Amazon
Meet Rhonda, a semi-neurotic ad agent and Christmas fanatic, who decides she's going to make a fabulous Hanukkah celebration for her new husband James and his family. In the midst of trying to create the perfect day, Rhonda meets with various roadblocks: a hostile mother-in-law who takes the joy out of any day, recipes she can't seem to maser, a looming work deadline that's sure to do her in, as well as an intrinsic belief that somehow the holidays are about something more…and that the "perfect" day isn't always what it seems. 

Merry Hanukkah is for all those celebrating both Hanukkah and Christmas, and for the holiday Junkie in all of us. It's a hilarious journey revealing the truth of what we value the most: faith, family, friendship, and love.
My Thoughts
I absolutely loved this book. Debby Caruso has done it again. Like Crossing Lex, Merry Hanukkah grabs your attention immediately. Within the first few chapters of the book, I instantly thought this would make an excellent Hallmark Movie. It just had that feel about it. I stayed up a few nights in a row and read WAY TOO late, just so I could finish the book faster!
This is the second book by Debby Caruso that I have read, and like the last one, she has done an amazing job developing the characters in this book. One of the things that got me into reading at such a young age, was the characters. I liked getting to know the characters as if I were meeting them in person. Debby Caruso does a good job of this. In fact, I really hope she writes more with Rhonda and the rest of the characters in this book!