Over the last few days, I read a book that ranks up there as one of my favorites. I can't tell you how many nights I stayed up well after my husband fell asleep, just so I could read a few more pages. Normally I am able to figure out what is about to happen, and I like that. With this book, that wasn't the case. I had theories, but boy was I wrong. In fact, one of the quotes about the book says, "…with a twist so sharp it will give readers whiplash," and boy does it ever. I never saw that ending coming! Mary Torjussen, author of Gone Without a Trace, is one author I hope to read more books by!
*As an Amazon Affiliate, I earn from qualifying purchases*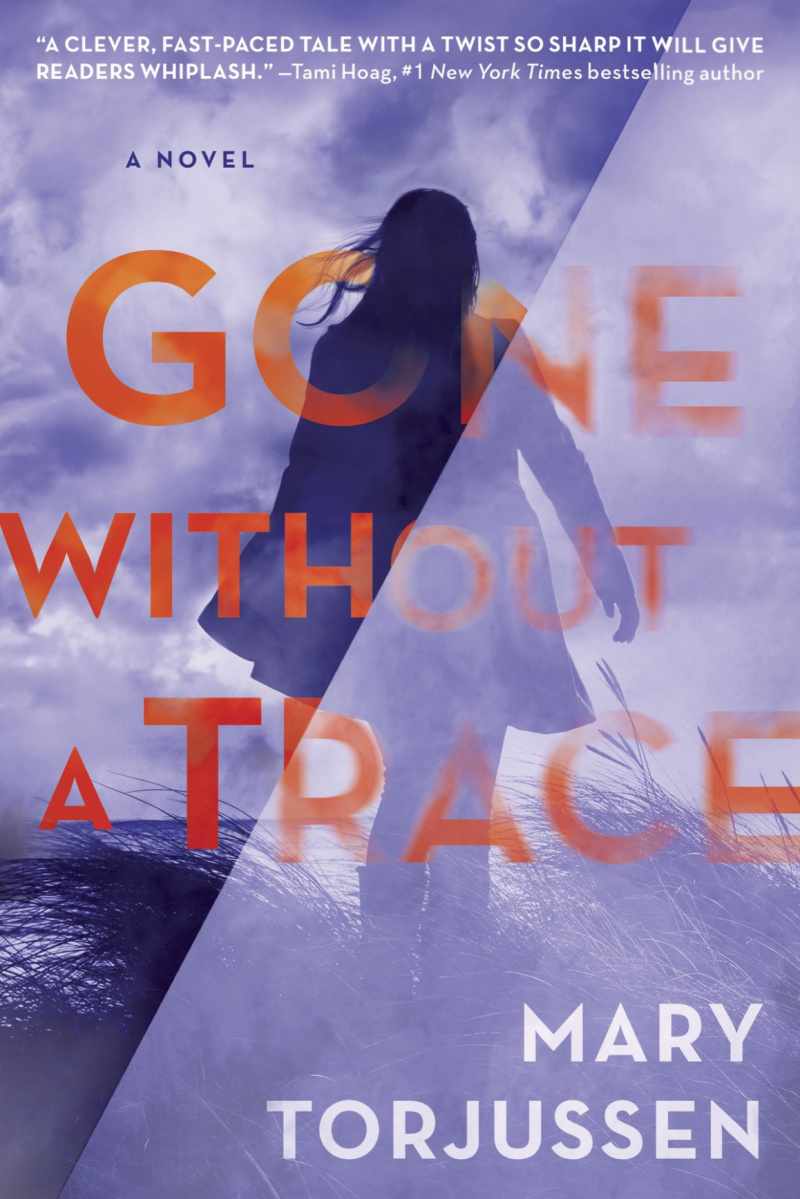 The Closer You Get

Gone Without a Trace

The Girl I Used to Be

About Gone Without a Trace by Mary Torjussen
From Amazon – 
Hannah Monroe's boyfriend, Matt, is gone. His belongings have disappeared from their house. Every call she ever made to him, every text she ever sent, every photo of him and any sign of him on social media have vanished. It's as though their last four years together never happened.
 
As Hannah struggles to get through the next few days, with humiliation and recriminations whirring through her head, she knows that she'll do whatever it takes to find him again and get answers. But as soon as her search starts, she realizes she is being led into a maze of madness and obsession. Step by suspenseful step, Hannah discovers her only way out is to come face to face with the shocking truth…
CoBak Kindle Paperwhite Case – All New PU Leather Smart Cover with Auto Sleep Wake Feature for Kindle Paperwhite 10th Generation 2018 Released, Sky Blue

Kindle Paperwhite – Now Waterproof with 2x the Storage – Includes Special Offers

Amazon 5W USB Official OEM Charger and Power Adapter for Fire Tablets and Kindle eReaders – Black

My Thoughts
I was hooked on this book from the moment I started reading it. The idea of a boyfriend or spouse disappearing without a trace, as if they never even existed, was mind boggling to me. In the beginning, I thought that possibly Hannah was crazy and this boyfriend never really existed. However, I was quickly proven wrong when she spoke with her friends about the situation. I don't want to give anything away. Like the quote on the top of the cover, the twist in this book is epic. I truly did not see it coming. What happened at the end was not even a blip on my radar. I may have even said "oh my gosh" out loud when I realized the twist. It was that good! Definitely add this book to your reading list.
Kindle Unlimited Membership Plans
Kindle Paperwhite and Kindle Unlimited
My absolute favorite thing I own is my Kindle Paperwhite. I read on that thing every single day, multiple times a day. I opted to use a Kindle Paperwhite (and also the Kindle app on my iPhone) over reading a book, because it's so easy to throw in my purse and the charge lasts for weeks! Since I spend so much time sitting in my car waiting on kids, having my Kindle with me to read is great! Along with my Kindle, I also have a Kindle Unlimited membership. For just $9.99 a month, I have access to TONS of books. I can read as many as I want in a month! Click the link above to see the membership plans AND get your first month for free!
Other Books You May Like
I've read a lot of books while stuck at home. Shoot, who am I kidding…I read a lot of books, regardless if I have a governor telling me to stay home or not! A few books I've read recently, that I totally recommend are:
Women's Murder Club – 20th Victim
Stillwater Girls by Minka Kent
What books should I add to my "must read" list? Have you read any books by Mary Torjussen?