One of my favorite authors, that is relatively new to me, is Harlan Coben. His novels draw you in and you literally don't want to put it down. This latest novel I read by him called Caught, was one that kept me up late into the night! While I love reading late at night (it's just so quiet), it's not so great when I realize it's 3 a.m. and my alarm is going off at 6 a.m.! As a reader, I'm sure you've been there. You get to that point in a book where you literally can't stop reading!
*As an Amazon Associate, I earn from qualifying purchases*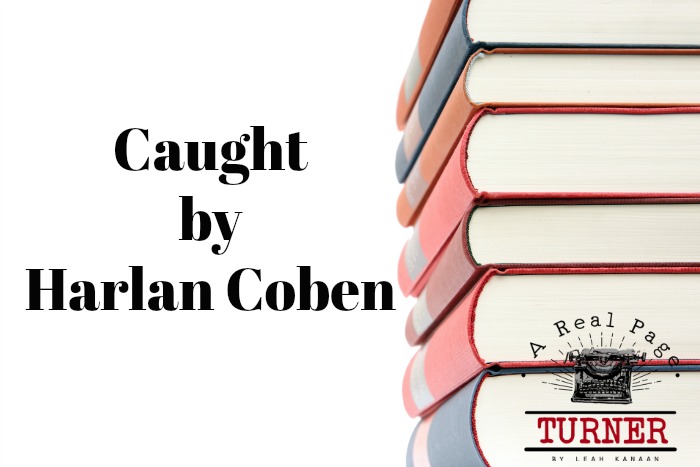 Caught By Harlan Coben
I love books that are suspenseful. If it has me on the edge of my seat and possibly even scares me a bit, I'm happy. That's my kind of book. Caught by Harlan Coben fit that category completely.
17 year-old Haley McWaid is a good girl, the pride of her suburban New Jersey family, captain of the lacrosse team, headed off to college next year with all the hopes and dreams her doting parents can pin on her. Which is why, when her mother wakes one morning to find that Haley never came home the night before, and three months quickly pass without word from the girl, the community assumes the worst.

Wendy Tynes is a reporter on a mission, to identify and bring down sexual predators via elaborate—and nationally televised—sting operations. Working with local police on her news program Caught in the Act, Wendy and her team have publicly shamed dozens of men by the time she encounters her latest target. Dan Mercer is a social worker known as a friend to troubled teens, but his story soon becomes more complicated than Wendy could have imagined.
With a teenager of my own (and another soon to be teenager), this book scared me in a completely different way than most I read. Having your teen go missing is any parents worst nightmare. Harlan Coben did a phenomenal job breaking down exactly how a parent would feel if this were to happen to them. The addition of the sexual predator storyline was also key. Especially in this day and age. So both aspects of the book worked for me and definitely drew me in.
The ending though…my gosh…I did NOT see that coming. I actually thought I had the book figured out. Nope! Harlan Coben totally took the book in another direction that I totally did not see coming. BUT…it totally worked. As I thought about the book afterwards, while I didn't think about that possible ending, I realized that it was excellent for this storyline and something that would totally happen. Maybe not 100% the way it all played out, but pieces of it were spot on.
Kindle Paperwhite E-reader – Black, 6

Fire HD 8 Tablet with Alexa, 8

All-New Kindle Oasis E-reader – 7

Other Books by Harlan Coben
As I mentioned before, this is a newer author to me. Another book I read by him that I really enjoyed is Home
. I highly recommend you pick up a copy of that book. It was very good! Two others by Harlan Coben that I recommend are Hold Tight
 and The Stranger
.
What is your favorite Harlan Coben book that you think I should read?