Cooking is something I actually enjoy now. If you would have asked me if I liked it 20 years ago, it would have been a definite NO. Not only did I not enjoy it, but I was terrible at it. Over the last 20 years, I have really worked hard to get better. Now I am confident that I can follow any recipe and it will turn out great. One thing I would like to get better at his menu planning and meal prepping. When I was asked to review the Gluten Free Meal Prep cookbook, it was an immediate yes!
*As an Amazon Affiliate, I earn from qualifying purchases. I received a copy of this cookbook from the author for the purpose of this review*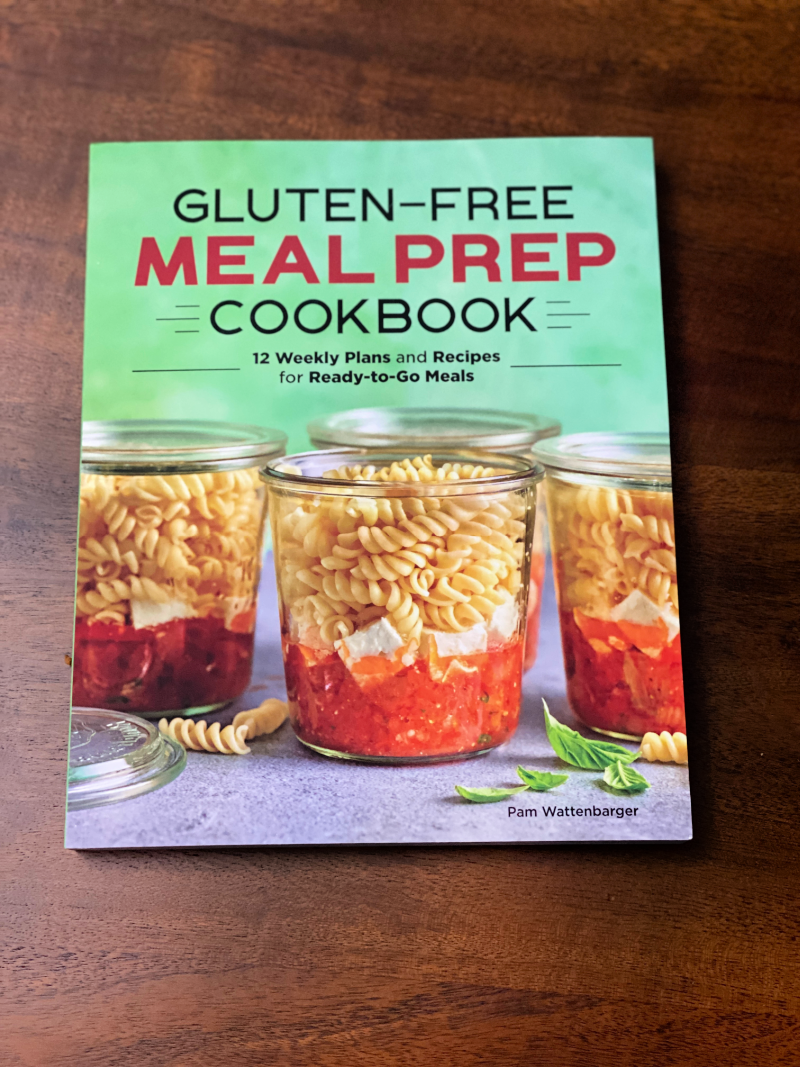 The New Southern Cookbook: Classic Family Recipes And Modern Twists on Old Favorites

Gluten-Free Meal Prep Cookbook: 12 Weekly Plans and Recipes for Ready-to-Go Meals

The Southern Air Fryer Cookbook: 75 Comfort Food Classics for the Modern Air Fryer

About the Gluten Free Meal Prep Cookbook
From Amazon – 
Cooking delicious, nutritious meals on a daily basis can be a challenge, especially when you need to take food sensitivities into account. The Gluten-Free Meal Prep Cookbook helps take the stress and decisions out of mealtime, with 12 weeks of make-ahead recipes for eating gluten-free while saving time, money, and effort. Whether you're new to meal prepping or a seasoned pro, you'll find tricks and tools to spend less time in the kitchen and more time enjoying gluten-free favorites.

This meal prep cookbook features:

Smart ingredients—Keep your costs and food waste down with 90 recipes based on accessible, affordable ingredients that you can use for multiple dishes.
Packing and storing—Every recipe tells you how to pack and store the meals into individual servings or into one container that serves four, and offers tips for thawing and reheating.
Easy instructions—All 12 meal plans include complete shopping lists and foolproof steps for prepping your meals for the week.

Bring the convenience of meal prepping to a gluten-free diet with The Gluten-Free Meal Prep Cookbook.
Glass Mason Jar 16 Ounce (1 Pint) – 12 Pack – Regular Mouth, Metal Airtight Lid, USDA Approved, Pickling, Preserving, Jam, Honey, Jelly, Canning Jars, Dry Food Storage, Craft Storage, Decorating Jar

50-Pack Meal Prep Plastic Microwavable Food Containers meal prepping & Lids.

Bayco 8 Pack Glass Meal Prep Containers 3 Compartment, Glass Food Storage Containers with Lids, Airtight Glass Lunch Bento Boxes, BPA-Free & Leak Proof (8 lids & 8 Containers) – Grey

My Thoughts
This gluten free meal prep cookbook was exactly what I have been looking for. Not only are there really delicious sounding recipes, but it tells you exactly what you need to begin meal prepping and literally walks you through the process. That is the kind of hand holding I need. There are meal prep recipes for things that I would never have thought that you could prep ahead. My other favorite part are the shopping lists and the daily menus. I know I can successfully do this. It's the getting started that keeps hanging me up each time.
Not Gluten Free?
That's OK! Like I say in my recipes on my other blog, if you aren't gluten free, just use your regular ingredients. The same could easily be applied for the recipes in this book that may call for gluten free flour or gluten free bread. Just use your favorite bread. The meal prep and the recipes in general, are excellent and ones every single person will enjoy!
Ninja OS101 Foodi 9-in-1 Pressure Cooker and Air Fryer with Nesting Broil Rack, 5-Quart Capacity, and a Stainless Steel Finish

Nutri Ninja Personal and Countertop Blender with 1200-Watt Auto-iQ Base, 72-Ounce Pitcher, and 18, 24, and 32-Ounce Cups with Spout Lids (BL642)

Immersion Blender Handheld,225W 9-Speed Stainless Steel Hand Blender Set with Wall Mounted Bracket,Food Grinder Bowl,Measuring Mug,Egg Whisk for Smoothies,Infant Food,Sauces,Soups,Puree