Since most of us are stuck inside right now (hello, Coronavirus 2020), I can't help but think about Easter. Easter basket ideas are always difficult for me to come up with, now that my kids are teenagers. On one hand, I sort of miss the days when I would put flip flops and some bubbles in their baskets. However, when they were younger, I feel like I bought a bunch of small, junky stuff. I would much rather put together a themed basket for them. This year, I will be putting together a book lovers Easter basket for each of my kids.
*As an Amazon Affiliate, I earn from qualifying purchases*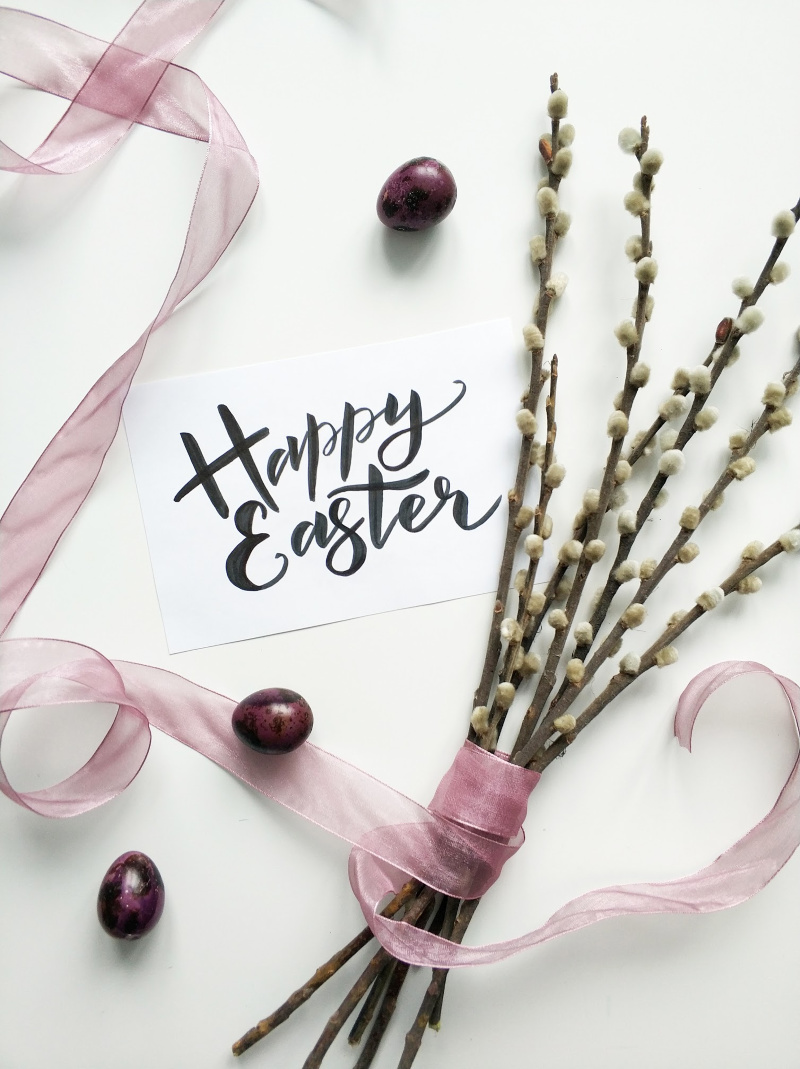 If there is one thing I would love to make sure my kids get from me, it's my love for reading. I feel like reading is one of those things that is a life long thing. You don't just learn how to read in school and do it until you are done for school. To me, it's one of those things that you should be doing every day of your life. Reading stimulates different parts of your brain and protects your memory as you age. Check out these book lovers Easter basket ideas for kids of all ages!
Book Lovers Easter Baskets for Toddlers
Kids are never too young to get excited about books. Making an Easter basket for toddlers with age appropriate books and toys can be a lot of fun! These are really fun books for toddlers.
Giraffes Can't Dance

Chicka Chicka Boom Boom (Board Book)

Press Here

Grumpy Monkey

Next, throw in a couple Easter basket fillers like bubbles, a plush that relates to one of the books, and a piece of candy and you have a super cute basket for your toddler that centers around books!
Large Foldable Pail Bucket Collapsible Buckets Multi Purpose for Beach, Camping Gear Water and Food Jug, Dog Bowls, Cats, Dogs and Puppys, Camping and Fishing Tub (1.5 Gallons)

YIHONG 10.5oz (300g) Easter Grass Recyclable Shred Paper for Easter Gift Basket Filler Easter Party Decoration,Green,Pink and Yellow 3 Colors

Playmaker Toys Flingshot Flying Monkey Plush Toy, Brown

Peeps Sugar Free Marshmallow Chicks, 3 Chicks per Package, Set of 5 Packages

Toddler Infant Baby Girls Boys Long Sleeve Hip Hop Letters Easter Bunny Tees Shirt Blouse Tops (110(3T), Pink)

Book Baskets for Kids
I love kids picture books and mini-chapter books. If I had all the space in the world, I would buy them and hang on to them so when I have grandchildren one day, they can come check out grandma's library! Here are a few of my favorites…
The Book with No Pictures

Because

Dragons Love Tacos

Junie B. Jones's First Boxed Set Ever! (Books 1-4)

Magic Tree House Boxed Set, Books 1-4: Dinosaurs Before Dark, The Knight at Dawn, Mummies in the Morning, and Pirates Past Noon

The Boxcar Children Books 1-4 ( Cover may Vary )

I Survived: Ten Thrilling Stories (Boxed Set)

With the size of picture books and the little box sets, you will want a slightly larger Easter basket. I like these little mini tubs. They work well as a book lovers Easter basket, and then, after Easter, your kids can use it to store books next to their bed!
Plastic Storage Tub (Top Rim 12.5

330g (12 oz.) Easter Grass Recyclable Paper Shred (Pink, Yellow and Green) Easter Theme Party Decoration for Easter Basket Grass Filler/Stuffers

Easter Eggstravaganza Mad Libs

Kelloggs Froot Loops White Chocolate Easter Bunny Pack of 2 Frankford Limited Edition

Favide 4 Pack 0.7mm 4-in-1 Multicolor Ballpoint Pen,4-Color Retractable Ballpoint Pens for Office School Supplies Students Children Gift

Book Lover Easter Baskets for Tweens and Teens
My approach for a book themed Easter basket for tweens and teens is slightly different and slightly more expensive, but hear me out. With a tween and teen basket, I would be more apt to lean towards splurging on a Kindle Paperwhite. I know that both of my teens are required to have a reading book with them at all times. Have you felt their backpacks these days? They are incredibly heavy and adding another book seems so silly. The Kindle Paperwhite is lightweight and can store many books on it at one time, which will make it so they are never without a book (and then won't get in trouble).
Kindle Paperwhite – Now Waterproof with 2x the Storage – Includes Special Offers

Ayotu Water-Safe Case for Kindle Paperwhite 2018 – PU Leather Smart Cover with Auto Wake/Sleep – Only Fit Amazon Kindle Paperwhite 10th 2018( Waterproof with 2X The Storage), K10 The Library

Behrens B325 Galvanized Steel Paint Pail, 2.5 Quart, Silver

330g (12 oz.) Easter Grass Recyclable Paper Shred (Pink, Yellow and Green) Easter Theme Party Decoration for Easter Basket Grass Filler/Stuffers

Frankford Froot Loops White Chocolate Easter Bunny, 2 Ounces Per Bunny Limited Edition – 2 Pack

If you have a Speedway gas station rewards card, you can also trade in your points for an Amazon giftcard to add to the basket!
What Book would You add?
So what do you think of these book lovers Easter basket ideas? What books would you add to them? Be sure to check out some of my personal favorite books for kids here.