Last Friday I had surgery to remove my gallbladder. My surgeon gave me several restrictions: no driving for at least a week; no picking up/pushing/pulling anything over 10 pounds for three weeks; and most importantly, just relax and listen to my body. While I have cabin fever right now, I have enjoyed all the reading I've done. Since the day of the surgery, I finished 4.5 books! The latest book was by a new to me author, Mary Burton. The Last Move was an excellent book and made me want to read more and more by this author!
*As an Amazon Associate, I earn from qualifying purchases*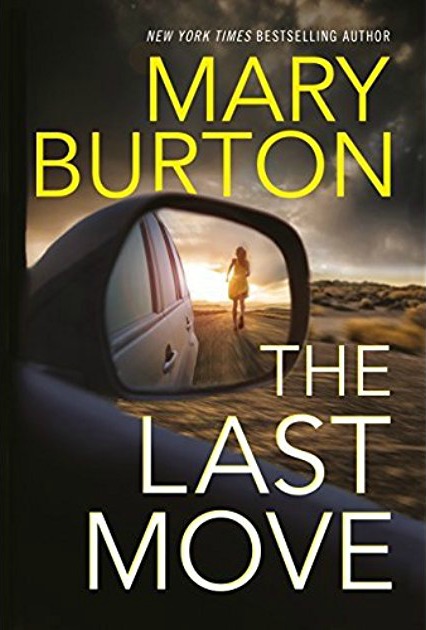 About the Mary Burton Novel from Amazon
Catching monsters helps FBI agent Kate Hayden keep her nightmares at bay. Now an urgent call brings her back to San Antonio, the scene of her violent past. A brutal new murder shows hallmarks of a serial killer nicknamed the Samaritan. Tricky part is, Kate already caught him.

Either Kate made a deadly error, or she's got a copycat on her hands. Paired with homicide detective Theo Mazur, she quickly realizes this murder is more twisted than it first appeared. Then a second body is found, the mode of death identical to a different case that Kate thought she'd put behind her.

Now Kate and Detective Mazur aren't just working a homicide; the investigative pair is facing a formidable enemy who knows Kate intimately. While Mazur is personally trying to protect Kate, the closer they are drawn to the killer, the cleaner it becomes that in this terrifying game, there is only one rule: don't believe everything you see…
My Thoughts
As I said in the beginning, Mary Burton is a new to me author. I found her on Amazon with my Kindle Unlimited subscription (Kindle Unlimited Membership Plans
). If you haven't tried Kindle Unlimited yet, do it! You can try it out for 30 days for FREE!
Kindle Paperwhite E-reader – Black, 6

All-New Kindle Oasis E-reader – 7

Anyway, as I was saying, Mary Burton was a new author for me. Her MANY books got really great reviews. Normally I prefer to read series books, but The Last Move
 caught my eye. I love books with serial killers, suspense and the FBI. This book had it all! I couldn't put the book down. Anytime I wasn't sleeping while recovering after surgery, I was reading this book. I liked this book and it's characters so much that I hope Mary Burton decides to write more with Agent Kate Hayden and Detective Mazur!
What are you currently reading?