Reading is a huge passion of mine. If I didn't have something to do the next morning, I could totally stay up all night long to finish a book. In fact, I have done that before. One of the things I enjoy is to all the books a particular author has. When I saw that a Brian Freeman book was  one of the options on the Amazon First Reads list for the month of January, I jumped all over it. I really enjoy other books by Brian Freeman. Thief River Falls most definitely did not disappoint. This book was one that I stayed up until 3 am reading. I could not even fathom going to sleep until I read the end.
*As an Amazon Affiliate, I earn from qualifying purchases*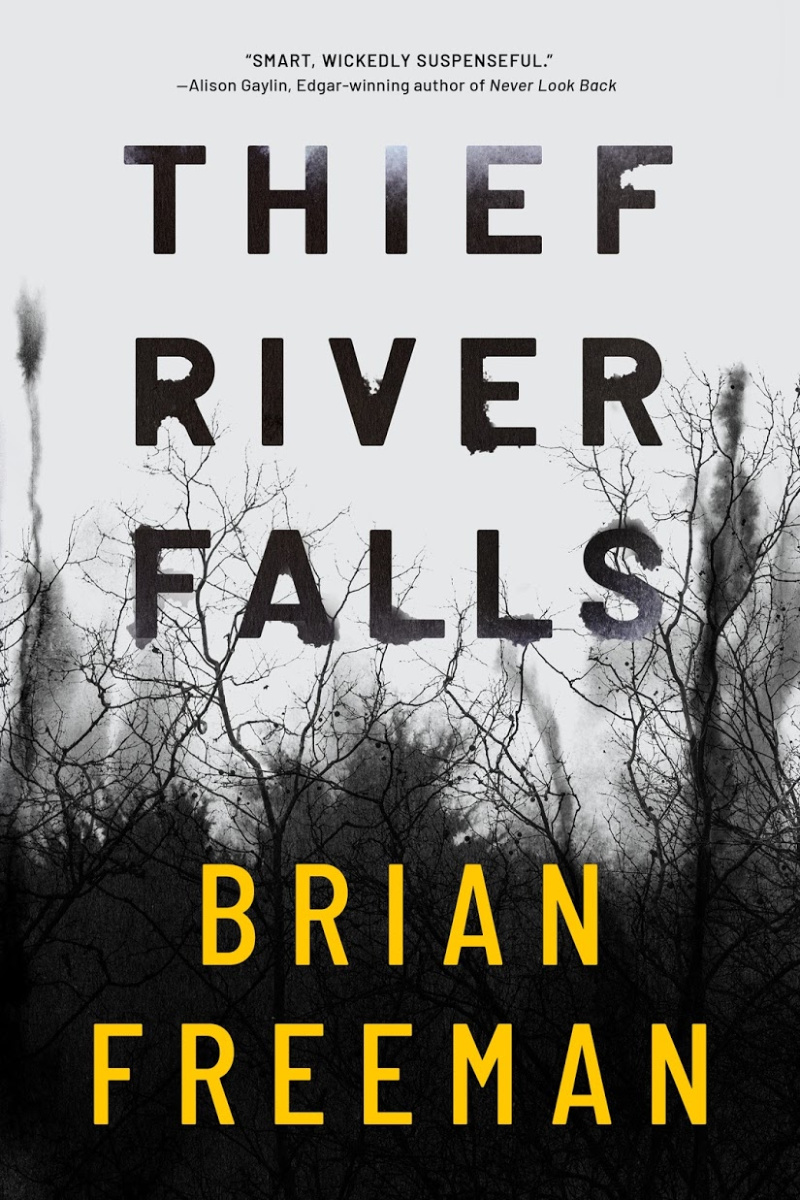 *Image used with permission
Thief River Falls

Immoral: A Novel (Jonathan Stride Book 1)

The Bone House: A Novel

About Thief River Falls
Description from Amazon:
Lisa Power is a tortured ghost of her former self. The author of a bestselling thriller called Thief River Falls, named after her rural Minnesota hometown, Lisa is secluded in her remote house as she struggles with the loss of her entire family: a series of tragedies she calls the "Dark Star."

Then a nameless runaway boy shows up at her door with a terrifying story: he's just escaped death after witnessing a brutal murder—a crime the police want to cover up. Obsessed with the boy's safety, Lisa resolves to expose this crime, but powerful men in Thief River Falls are desperate to get the boy back, and now they want her too.

Lisa and her young visitor have nowhere to go as the trap closes around them. Still under the strange, unforgiving threat of the Dark Star, Lisa must find a way to save them both, or they'll become the victims of another shocking tragedy she can't foresee.
Doesn't that sound intriguing? From that description, I was hooked. I wanted to know more.
Kindle Paperwhite – Now Waterproof with 2x the Storage – Includes Special Offers

Fintie Slimshell Case for All-New Kindle Paperwhite (10th Generation, 2018 Release) – Premium Lightweight PU Leather Cover with Auto Sleep/Wake for Amazon Kindle Paperwhite E-Reader, Twilight Blue

AC Charger Adapter for Amazon Kindle Paperwhite E-reader with 5ft Micro USB Cable(White)

My Thoughts
I literally could not put the book down. In fact, we went to see Star Wars…actually my husband and kids went to see Star Wars, I went to eat popcorn (not a Star Wars fan…don't hate me). I took a blanket with me and put it over my head and read Thief River Falls on my phone. People probably thought I was crazy, but I didn't care! I was that into the book. In fact, I ended up staying up until close to 3 am that night just so I could finish the book. The best part was when I audibly gasped towards the end. I thought I had figured the book out, but not fully. The ending was excellent!
Why Kindle Paperwhite?
Um…why not?!? The best gift I ever got was my Kindle Paperwhite. My husband got it for me a few years ago and I have been reading on it ever since. I spend a lot of time sitting at kids sports, so the Kindle Paperwhite is something I can slip into my purse and since it is backlit, I can read in my car in the dark while I wait for them to end practice. Adding the Kindle app to my iPhone allows me to continue reading on my book when I've forgotten my Kindle at home.
Other Books You Must Read
If Thief River Falls by Brian Freeman sounds interesting to you, other books you may want to add to your list are:
The Voice Inside (Frost Easton Series) by Brian Freeman
Alex Cross Series by James Patterson
Serial Killer Book Series by Brenda Novak
I am always looking for books to add to my "must read" list. Please let me know if there is a book you read that you think I would enjoy!