When I'm not reading series books or some kind of thriller, I love reading memoirs. Especially if it is a celebrity or a topic that is so far from my life. For instance, the books about Warren Jeffs and the girls that escaped are super interesting. Likewise, I also like reading about celebrities like Chelsea Handler or Tori Spelling. When I saw that Leah Remini had a book coming out and it was about her surviving Scientology (and subsequently leaving Scientology), I knew I had to read it. Especially if she was spilling the tea on Tom Cruise.
*As an Amazon Affiliate, I earn from qualifying purchases*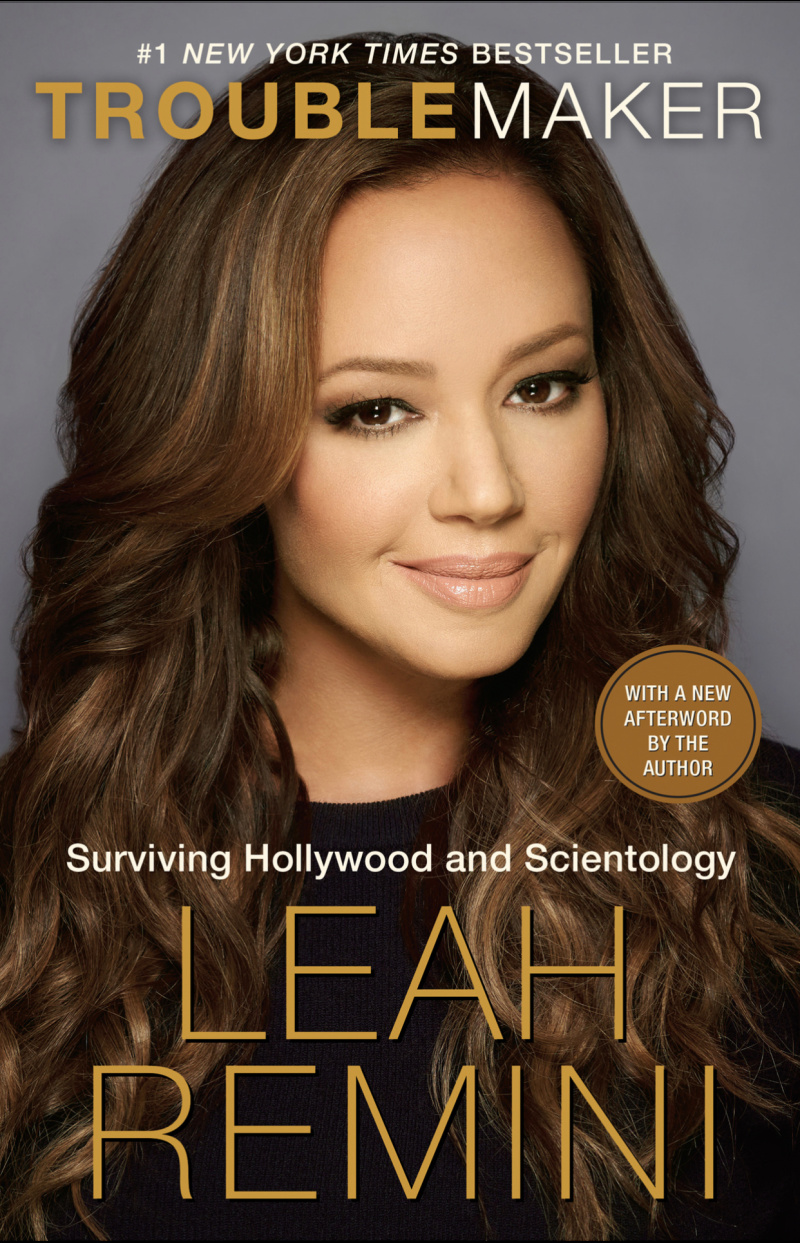 Troublemaker: Wie ich Hollywood und Scientology überlebte

Beyond Belief: My Secret Life Inside Scientology and My Harrowing Escape

Ruthless: Scientology, My Son David Miscavige, and Me

About Troublemaker by Leah Remini
From Amazon – 
Leah Remini has never been the type to hold her tongue. That willingness to speak her mind, stand her ground, and rattle the occasional cage has enabled this tough-talking girl from Brooklyn to forge an enduring and successful career in Hollywood. But being a troublemaker has come at a cost.

That was never more evident than in 2013, when Remini loudly and publicly broke with the Church of Scientology. Now, in this frank, funny, poignant memoir, the former King of Queens star opens up about that experience for the first time, revealing the in-depth details of her painful split with the church and its controversial practices.

Indoctrinated into the church as a child while living with her mother and sister in New York, Remini eventually moved to Los Angeles, where her dreams of becoming an actress and advancing Scientology's causes grew increasingly intertwined. As an adult, she found the success she'd worked so hard for, and with it a prominent place in the hierarchy of celebrity Scientologists alongside people such as Tom Cruise, Scientology's most high-profile adherent. Remini spent time directly with Cruise and was included among the guests at his 2006 wedding to Katie Holmes.

But when she began to raise questions about some of the church's actions, she found herself a target. In the end, she was declared by the church to be a threat to their organization and therefore a "Suppressive Person," and as a result, all of her fellow parishioners—including members of her own family—were told to disconnect from her. Forever.

Bold, brash, and bravely confessional, Troublemaker chronicles Leah Remini's remarkable journey toward emotional and spiritual freedom, both for herself and for her family. This is a memoir designed to reveal the hard-won truths of a life lived honestly—from an author unafraid of the consequences.
My Thoughts on the Memoir
First of all, I love Leah Remini. From the moment I saw her in the show, King of Queens, I loved her. I was actually really sad when that show ended. She and Kevin James were an excellent pairing. So of course, I had to read her book! Especially since my knowledge of Scientology was based on the little bit I heard in the media. That and Tom Cruise acting crazy and jumping on Oprah's couch (remember that??). Like I mentioned above, I like reading about things that are far from how I live my life. I like learning something knew. Leah Remini really delivered with this book.
Are You There, Vodka? It's Me, Chelsea

Stolen Innocence: My Story of Growing Up in a Polygamous Sect, Becoming a Teenage Bride, and Breaking Free of Warren Jeffs

Uncharted TerriTori

My Favorite Part
Well, first of all, learning the ins and outs about Scientology was pretty interesting. It's very easy for me to see what the appeal is for people to initially join Scientology. However,  some of the rules are a bit much. Not to mention, the way of thinking in Scientology is not my thing. However, the part where Leah Remini talks about Tom Cruise and his relationship/wedding to Katie Holmes was, my favorite part. In all actuality, I don't know if I can look at Tom Cruise the same way after reading this book. Read it and let me know what you think!
Fans of Leah Remini
If you are a fan of hers, then you will be happy to know that you can binge watch every episode of King of Queens. The Peacock streaming service picked up the show. I know what I will be binge watching this weekend! The show ran for NINE seasons!