One of the things I always wanted for my own kids was for them to know that it was OK to look different, act different, and think different from others. So long as they were respectful and kind to everyone, then I wanted them to always be who they truly are. While we can tell our kids these things (and we should), it's also good to have books, videos, etc. to carry that message too. Batty Betty, a children's book by Kathryn Hast definitely expresses that "be who YOU are" message.
*I received a copy of this book for the purpose of this review. All opinions are 100% my own. *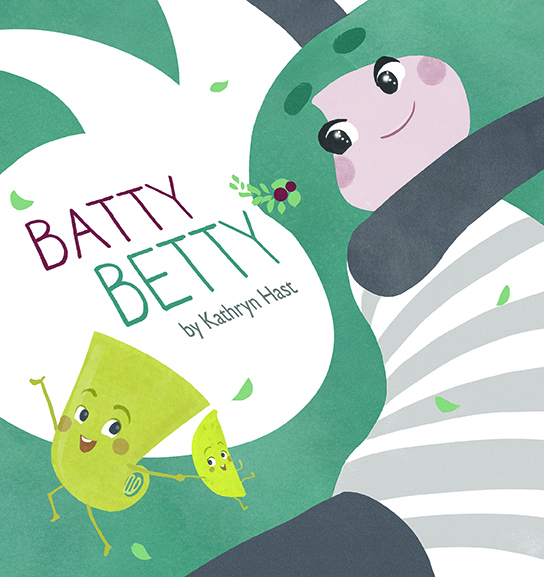 *As an Amazon Associate, I earn from qualifying purchases*
About Batty Betty by Kathryn Hast from Amazon
Enter: Abel, the tuba; Eve, the sad banana; and Betty, a giant who dances unapologetically to her own drum. When Abel goes out marching by himself, he finds a sad banana named Eve who has been bullied by local beavers. As it turns out, she's not alone. The beavers are also out for Betty, who stands out with her towering height and "batty" behavior. Abel sets out to defeat these beavers, but soon discovers it's not about winning – it's about finding your own music amidst the ruckus and noise.
I absolutely LOVED Batty Betty! The author, Kathryn Hast, wrote this book in a very whimsical and lyrical way. The positive messages are sprinkled throughout and are written in a way that allows for discussion while reading and after. Unfortunately, in this day and age, bullying or making fun of kids that are different, is something that happens quite often. Especially in the classroom. Having books like Batty Betty for teachers to read to their students and discuss together as a class, is great! Kids need all the positive messages they can get.
If you have older children that still love books with pictures, this graphic novel series is one my daughter highly recommends. She read them all very quickly!