One of my favorite things to read are series books. I get extremely invested in the characters and want to read more with them in it. The more books in the series, the better. A new to me author, Kerry Lonsdale, wrote a book that I read a few months ago called Everything We Keep. I really enjoyed the book. After I finished it, I remember wishing for more. It didn't feel done to me. Thankfully for me, Kerry Lonsdale didn't think it was done either and she published the sequel, Everything We Left Behind
.
*As an Amazon Associate, I earn from qualifying purchases*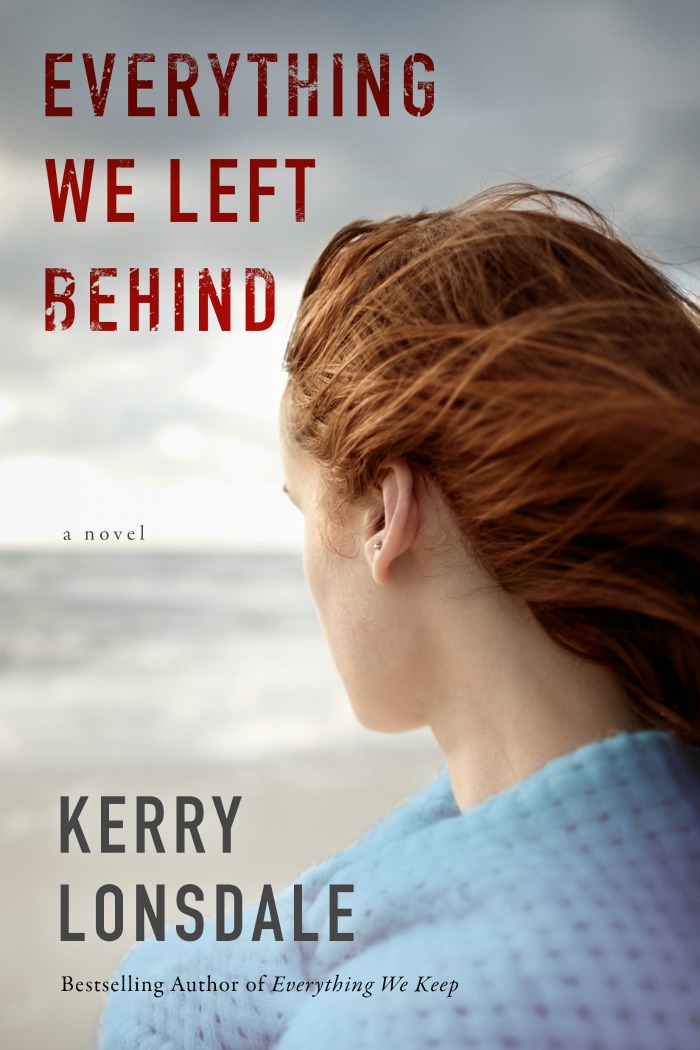 About Everything We Left Behind by Kerry Lonsdale
From Amazon –
Two months before his wedding, financial executive James Donato chased his trade-laundering brother Phil to Mexico, only to be lost at sea and presumed dead. Six and a half years later, he emerges from a dissociative fugue state to find he's been living in Oaxaca as artist Carlos Dominguez, widower and father of two sons, with his sister-in-law Natalya Hayes, a retired professional surfer, helping to keep his life afloat. But his fiancée, Aimee Tierney, the love of his life, has moved on. She's married and has a child of her own.

Devastated, James and his sons return to California. But Phil is scheduled for release from prison, and he's determined to find James, who witnessed something in Mexico that could land Phil back in confinement. Under mounting family pressure, James flees with his sons to Kauai, seeking refuge with Natalya. As James begins to unravel the mystery of his fractured identity, danger is never far behind, and Natalya may be the only person he can trust.
Everything We Left Behind: A Novel

Everything We Keep: A Novel

My Thoughts
I absolutely loved the fact that Everything We Left Behind picks up where Everything We Keep left off. The first book was all about Aimee and her quest to find out the truth about what happened to James. Once she learns the truth, she has to make the difficult decision to return to her life and move on. She gets married and has a daughter. Six years later, Carlos wakes up…only he is no longer Carlos. James is back.
Everything We Left Behind by Kerry Lonsdale is an utterly gut wrenching story that is written with so much emotion. While reading this novel, I felt like I was right there feeling everything that James was feeling as he uncovered more and more about his life. The ability to make characters come alive like that is a sign of a great author.
Have you read any Kerry Lonsdale books?