When it comes to vampire stories, I was all about Twilight. I read the books and saw the movies, and I actually liked them. People would suggest other vampire stories to me and they just never really caught my interest. However, a friend of mine suggested I give this vampire series she's been reading a try, I figured, "what the heck". I really do like series books (especially the Alex Cross series by James Patterson) and the Shade of a Vampire series did have a lot of books out, which is another thing I really like about series books, so I did what I do anytime I about to read a new book. I went to Amazon to check out the description.
*As an Amazon Associate, I earn from qualifying purchases*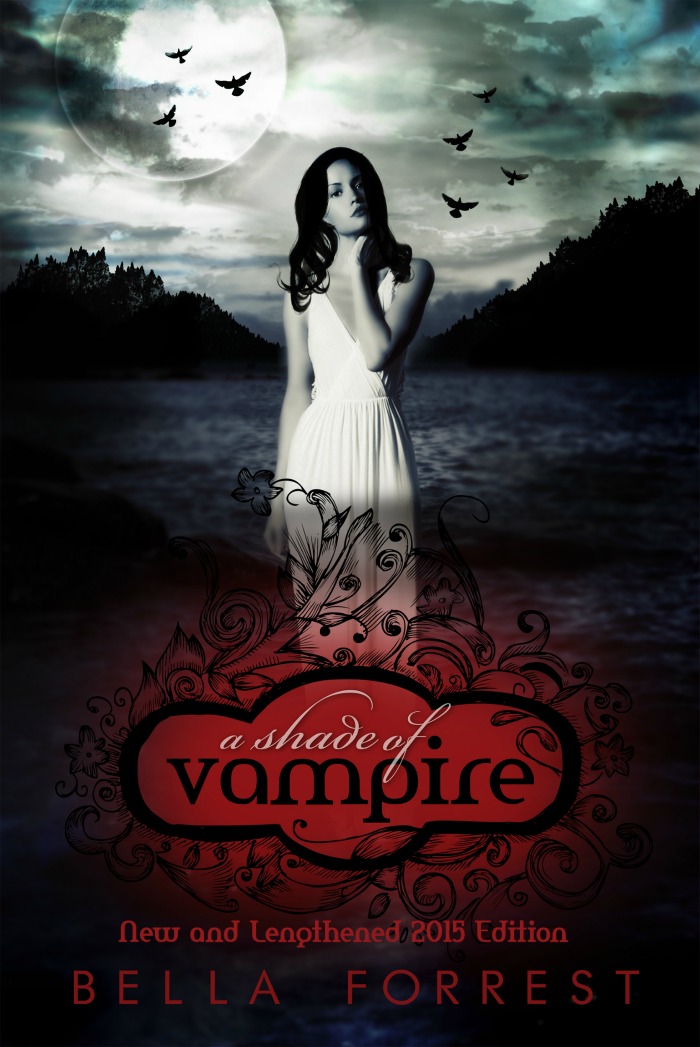 About A Shade of a Vampire Series
On the evening of Sofia Claremont's seventeenth birthday, she is sucked into a nightmare from which she cannot wake. A quiet evening walk along a beach brings her face to face with a dangerous pale creature that craves much more than her blood.

She is kidnapped to The Shade, an enchanted island where the sun is eternally forbidden to shine – an island uncharted by any map and ruled by the most powerful vampire coven on the planet. She wakes here as a slave, a captive in chains.

Sofia's life takes a thrilling and terrifying turn when she is selected out of hundreds of girls to take up residence in the tree-top harem of Derek Novak, the dark royal prince.

Despite his addiction to power and obsessive thirst for her blood, Sofia soon realizes that the safest place on the island is within his quarters, and she must do all within her power to win him over if she is to survive even one more night.

Will she succeed? Or is she destined to the same fate that all other girls have met at the hands of the Novaks?
*This post may contain affiliate links*
My Thoughts
When I started reading A Shade of a Vampire, I was very skeptical. Like I said, I had already done the whole "sparkly vampire" thing. And, besides the Twilight series, I was not really into reading about vampires. Bella Forrest changed my mind on that very quickly! Almost instantly I was drawn into the character of Sophia and her relationship with Derek Novak. I found myself rooting for them! When the first book ended, I quickly downloaded the second one. And the rest, they say, is history…I'm currently reading book number 48!
A Shade Of Vampire

A Shade of Vampire 2: A Shade of Blood

A Shade of Vampire 3: A Castle of Sand

 Sometimes I find myself drifting off in a book and not paying as close attention as I should be. Not because I'm not interested in the book (though, that is the reason sometimes), but mainly because I have a lot on my mind. When that happens, I often have to go back and reread a passage to see who's point of view that particular chapter is in. That bugs me. Bella Forrest does it a little differently, and I love what she does. Each chapter starts with a characters  name. That entire chapter is in that characters point of view. I really enjoy that style. Especially if a particular scene is told in multiple characters point of view. It allows for you to really delve deeper into the book.
Books in the Series
Like I said above, right now there are currently 48 books out. These 48 books are broken into their own mini series within the bigger series.
Derek and Sophia's story (series 1, books 1-7)
Rose and Caleb's story (series 2, books 8-16)
The Shade Continues with a New Hero (series 3, books 17-24)
A Clan of Novaks (series 4, books 25-32)
A Dawn of Guardians (series 5, books 33-41)
A Gift of Three (series 6, books 42+)
If you were to ask me which series out of the six is my favorite, I would say series six. While I like them all, series six has been my favorite. Each series gets better and better.
Kindle Paperwhite E-reader – Black, 6

Amazon Kindle Paperwhite Leather Case, Onyx Black – fits all Paperwhite generations

If your
Another great thing about this vampire series is that it's not just about vampires! You have werewolf's, witches, goblins, and other paranormal creatures! I would recommend this series for adults that love a quick easy read, but also for teens that are looking for a good young adult novel series to start reading.
Definitely check the series out. If you have Kindle Unlimited, the books are free! Join Amazon Kindle Unlimited 30-Day Free Trial
. So what are you waiting for? Get the free trial of Kindle Unlimited and read a couple A Shade of a Vampire books to see if you like the series!
What is your favorite genre of books to read?